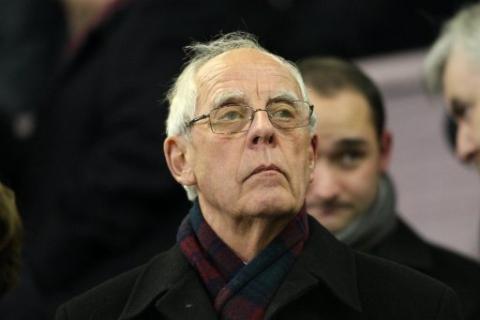 Gambling industry related cash has retained a respectable presence in an annual list of football's richest investors. Bet365's Peter Coates achieved the heady heights of 17th place with an estimated fortune of £750m, some of which has been invested in his hometown club Stoke City. There are as many as four members of the gambling industry elsewhere on FourFourTwo's annual British football rich list.
Trevor Hemmings, a 41.5% owner of Arena Leisure, comes in at position number 22 after his investment in Preston North End in recent years. Betfair co-founder Andrew Black finds himself in 47th position thanks to his decision, in 2008, to become part of a consortium that saved Swindon Town FC. According to FourFourTwo's list, he had £185m before last year's IPO with the figure now standing at £100m.
Elsewhere, Chesterfield majority owner David Allen, who owns the Napoleon Casino chain of six casinos, ranked in 55th with an estimated fortune of around £75m. Professional poker player and PremierBet.com founder Tony Bloom, who finances Brighton and Hove Albion, came 61st with an estimated fortune of £50m
It's telling that only Hemmings gets anywhere near to Coates on the list. There are a number of significant things to take into account when talking about bet365. After starting with land-based betting shops, they are now almost exclusively online and as such the gambling industry's biggest representative in English football is from the iGaming industry. Another fact is that Coates' company hasn't decided to make the ill-fated plunge into the realms of the public company. By staying private, they have made sure they aren't simply restricted to Europe's markets and can take advantage of the gambling industry's most lucrative market – Asia at any point in the future.
Outside of the gaming industry, the list's top ten is dominated by investment from either North America or Asia. Top of the pile is Sheikh Mansour bin Zayed Al Nahyan – a man that can lay claim to pretty much owning an entire country. His £20bn is currently being spent on Man City as he sees fit and means he tops the list. Uzbekistan/Russian tycoon Alisher Usmanov makes second place with £12.4bn, much of which isn't invested into the club he part owns, Arsenal. Whose choice this is, we can only speculate. Rounding off the top three is steel magnate Lakshmi Mittal. With his family worth £11.8bn, it's clear that QPR will be in a healthy position for some time yet.
Much like the gambling industry, football is seeing how lucrative the Asian market can be for their sport. It explains the continued preference for sponsorship deals being signed in the Far East and the fact that many of these include Asian languages is no surprise.