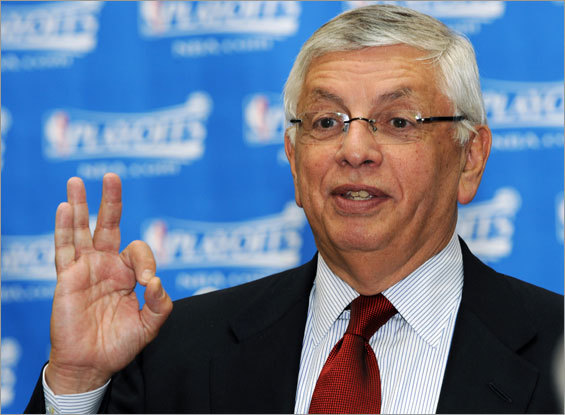 The gambling industry, for obvious reasons, is keeping a close eye on the proceedings of the NBA Lockout as the NBA does represent a significant revenue stream for many international and North American facing operators.
Earlier this month, the NBA filed two claims against the NBA Players Association (NBAPA) citing an unfair labor practice charge with the National Labor Relations Board and a lawsuit in federal district court in New York.
In a twist compared to the NFL Lockout, it's the NBA that is accusing the players of being uncooperative in negotiations towards a new CBA. The league claims that the NBAPA has made repeated threats to dissolve their union and sue the league under antitrust laws in the hopes of securing a more favourable CBA. Well the NBA stole the tip off to court on this one.
According to NBA.com, Commissioner David Stern told The Associated Press in a phone interview that an unproductive meeting with union executive director Billy Hunter, president Derek Fisher and others confirmed to the league it needed to take legal action.
"There doesn't seem to be a seriousness of purpose to the players and we keep reading about they're considering decertification, and the agents are meeting with Billy to talk about decertification, Derek was quoted as saying it's an option on the table," Stern said.- NBA.com
Stern continued saying, "And we think that as long as they are preparing to use the same strategy that the NFL, who uses the same lawyer, used, it doesn't seem that we're going to be able to get to the deal that we need to get to together."
The problem is that the NBA doesn't have the time the NFL did to go through the decertification process without risking missing games to the regular season.
Stern said. "If the union sort of continued to drag its feet and then pursued its preferred decertification strategy, and if the same 4 1/2 months went by, we'd be well into our season. The NFL had more time than we do." –NBA.com
Even though players like LeBron James remain optimistic that the season will start on time, the NBA is making strong moves to gain leverage on the players, who for the most part, seem to be finding other avenues and opportunities to make money playing basketball overseas and in other markets.
As NBA.com reports, the league's lawsuit attempts to secure support for massive salary reform should the union dissolve. The NBA also asked the court to declare that such a decertification would void all existing player contracts on the ground that they're guided by the union's involvement in the old CBA.
The logic the NBA is arguing in court is that without a union and a collective bargaining relationship, the terms and conditions of those previously negotiated contracts would not apply.
It appears the gloves have come off.