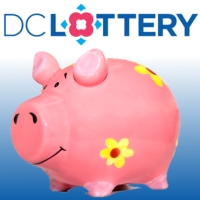 DC Lottery officials have issued more specifics on the rollout of its first-in-the-nation Intralot-powered intrastate online gambling network. Play-money 'demonstration games' blackjack and 'Victory at Sea' will become available in late July, while poker, bingo, random number games and E-Scratch Offs (like physical scratch cards, but using a cursor instead of your thumbnail) will appear by Aug. 20. Barring President Obama ordering Seal Team Six into action, real-money play would commence in September.
However, the size of DC's poker pots will be kept low. Players will reportedly be limited to a maximum deposit of $250 per week, meaning the high-rolling Isirdul1's of the world aren't likely to be applying for residency permits anytime soon. DC Lottery director Buddy Roogow told the Associated Press that the low-stakes action is not "the type of play that [pro players are] going to be excited about … We believe there's a much larger component of social, recreational and casual players who will be interested in a lower-stakes platform."
The law will come under closer scrutiny on Wednesday, when DC Council holds a hearing at which Attorney General Irvin Nathan is scheduled to testify as to the legality of the venture. Anti-gambling activists are also chomping at the bit for their chance to publicly air their grievances. DC Council member Jack Evans, who is chairing the hearing, says he hasn't made up his mind one way or the other on whether the law is good or bad for DC, but he added that "just because it's law doesn't mean you can't make it not law." (For the record, Evans would need the support of six DC Council colleagues to make it 'not law.')
Evans is also the latest Council member to be put under the Washington Post's conflict-of-interest microscope. The Post recently ran a few editorials attacking Council member Michael A. Brown (who introduced DC's gambling legislation) for his ties to a law firm (Edwards Angell Palmer & Dodge) that repped gaming companies. Now Evans' connection to a different law firm (Patton Boggs) is coming under fire, but for entirely different reasons. Patton Boggs represents Penn National Gaming, which owns casinos in neighboring states, and which the Post suggests would not look favorably on DC providing any opportunity for gamblers to indulge their gambling jones from the comfort of home, rather than at a swanky Penn National casino. For his part, Evans told the Post that until they'd mentioned it, he was unaware that the law firm had Penn National as a client.