According to a local radio newsman, Sweden may be poised for an about face on its stance toward online gaming. Sveriges Radio's Ekot news program claims that the Christian Democrats have announced they would consider an end to Svenska Spel's betting monopoly. Although the Christian Democratic Party holds only about 5% of seats in parliament, they have traditionally been staunch defenders of Svenska's status quo, so their change of heart could prove crucial.
When the Norwegian Gaming and Foundation Authority isn't chastising Swedish gaming companies for marketing their products to Norwegian punters, it's releasing figures claiming that about 300k Norwegians are regularly flouting the law by playing online poker. Unibet, Pokerstars and (more damn Swedes) Betsson are tapped as the most popular sites with Norway's criminals.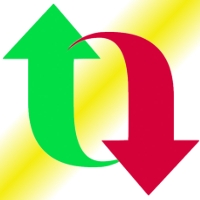 William Hill's positive first quarter results weren't enough to satisfy those insatiable bastards over at RBS, which raised its target price from 130p to 150p per share, but stubbornly refused to rescind its 'sell' rating. Apparently, the analysts were spooked by the potential risks looming over the UK online gaming market, including the government's open musings about requiring operators based outside the UK to license up or piss off. William Hill did some pissing of its own, hoisting a middle finger at the analysts as its shares rose 3.75% on Tuesday.
Meanwhile, bwin.party (Pwin) has had quite the month. Within a week of emerging from the Bwin/PartyGaming cocoon, the mere announcement of proposed German legislation was enough for panicky shareholders to cause Pwin shares to lose 1/3 of their value in just three days. Then came Black Friday, and the shares shot up 40p, based on… something (we're still trying to work out what). However, since that time, shares have slumped back to reality, closing Tuesday down another 5% at 155p.
Pwin's retreat began late last week, when Investec cut its rating from 'hold' to 'sell,' which it justified thusly: "The US legal action against US-facing poker sites has been treated as an unalloyed positive for bwin.party …. We believe the operational and regulatory reality is much more mixed than this and believe the shares are no longer sufficiently discounting regulatory risk." Paul Leyland added that the cumulative effect of uncertainties in Germany, Greece and Spain meant that more than 60% of Pwin's earnings "can be seen to be at risk from regulation, with no clear view as to when 'market growth' will restore profitability to historic levels."
Pwin's euphoric Black Friday bump demonstrated how removed much of the European gaming sector is from global reality. Despite shareholders' fantasies (and those of Gary Loveman), regulatory gridlock will likely grip the US gaming market for years to come. As such, any benefits stemming from Black Friday will be confined to Europe, and even these are likely to be minor and temporary.