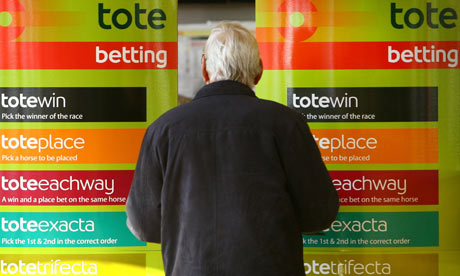 If newspaper reports are to be believed the race to see who acquires the Tote business is now down to two.
A report in the Daily Telegraph suggests that Sir Martin Broughton and Betfred are the two groups still involved in the bidding for the business, which is rated at around £200m.
Broughton, bidding through his Sports Investment Partners business, is working with former Ladbrokes chief executive Chris Bell with a view to accelerate an Initial Public Offering for the business. Take note of recent IPOs in the gaming industry Martin. The Tote won't end up looking like a blind date gone wrong in that case.
It's thought that, to satisfy government requirements, Broughton has promised the racing industry a stake in the business for a nominal sum and will continue to honor the Tote's £11m-a-year contribution to the sport.
Owned by Fred Done, Betfred, is thought to have more capital available to fund the bid, and sources close to the bid told the Telegraph "our bid is very committed to the horseracing industry."
One of the biggest races on the horseracing calendar is facing calls for reform. It comes after two horses met their death in Saturday's Grand National and has even moved the RSPCA to become involved.
A spokesperson for the charity, David Muir, explained that they would review the course and plan to meet with representatives from the Aintree course and British Horseracing Authority.
Muir commented, "I was gutted that two horses died because I put a lot of work into that course. What I will do now is go back and have a look at each element, with the BHA and the racecourse management, to see if the jump contributed to what happened, look at the take-off and landing side and so on, and see if the evidence suggests something can be done about it. I'm trying to make the race better, safer where I can, but the one thing I can never do is eliminate risk: that's always going to be there."
He added that he didn't want to see the race banned but deaths out on the course are never something that you want to see.