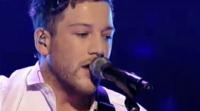 When will cheating gamblers ever learn? If you're going to try and cheat an online sportsbook, you better try your luck at some small unknown run of the mill outfit with a shitty staff, even then you still might get caught.
At the simplest level, international online gambling operators are required to have checks and balances, and security measures in place to ensure integrity. Three Virgin Media employees have been caught using inside information to place bets on The X Factor show after Betfair reported suspicious betting activity.
It's not the first time Betfair has smelled a rat.
In August of 2007 Betfair voided £3.4 million of wagers placed on Nikolay Davydenko's second-round match between Martin Vassallo Arguello at the Poland Open due to suspicions surrounding an unusual drift in odds during the game.
Betfair had noticed that an unusually large sum of money had been placed on the Russian to lose the match after he won the first set convincingly 6-2. An investigation that would uncover part of a betting scandal would ensue.
The X Factor finale concluded in December when Matt Cardle was crowned the 2010 X Factor winner. But now a betting scandal has raised question over the credibility of the show. Show representatives have assured voters, fans and bettors that it was an isolated incident and had no effect on the show, but there was more than £16,000 in bets placed on the show by the three employees.
That's a lot of bets.
Press Association reported Nick Tofiluk, the commission's director of regulation saying, "Following a multi-agency investigation led by the Gambling Commission, we are satisfied that the bets placed were substantially unfair as the individuals involved had inside information. We have worked closely with all the bodies involved to ensure that those individuals do not profit from their activity and that appropriate action has been taken to prevent a recurrence of such activity in the future."