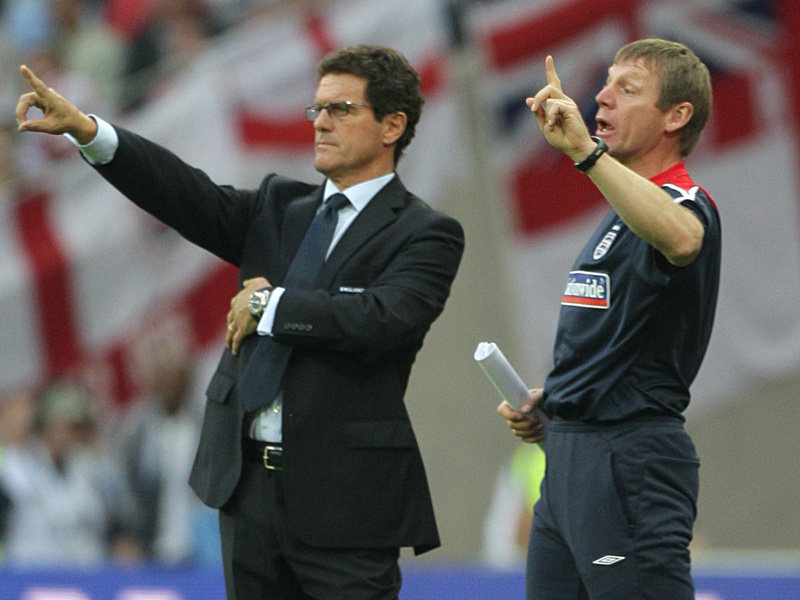 The coming weekend could be a successful one for two of England's national sporting teams.
England's national soccer team go into what will be a pulsating encounter with neighbors Wales knowing that a win will put them back atop their Euro 2012 qualifying group.
Their hopes to silence the partisan 70,000 crowd at the Millenium Stadium were boosted earlier this week when Welsh star Gareth Bale was ruled out with a hamstring injury and anything other than a win will be a bitter pill to swallow.
You'd have fancied Bale up against England right back Glen Johnson but Fabio Capello will have to rack his brains very hard to think of anything else to worry about in Gary Speed's Welsh squad.
The Cricket World Cup is the other competition in which an English national team takes to the field and they will have to hope the co-hosts Sri Lanka have an off-day.
England's tournament has so far been up and down more than a yoyo and it's a blessing in disguise that they've drawn one of the best teams in the world of One Day International cricket. England's two defeats have come against the three relative minnows, Bangladesh, Ireland, and the Netherlands, whereas they managed to overcome South Africa and West Indies, along with an opening draw with co-hosts India.
Victor Chandler, who are offering a double of two wins at 3/1, spokesman Charlie McCann said, "It is very hard to see an England victory in Colombo and to be honest we're not convinced about Capello's men in Cardiff, but the loss of Gareth Bale is a huge blow to Wales. Sri Lanka have not been at their very best so far this tournament but home court advantage is likely to be enough in Colombo although another nail-biter looks assured with this England side."
If England do go on to win the tournament it could even outshine their Ashes victory in Australia just months ago. There's a long way to go yet though.