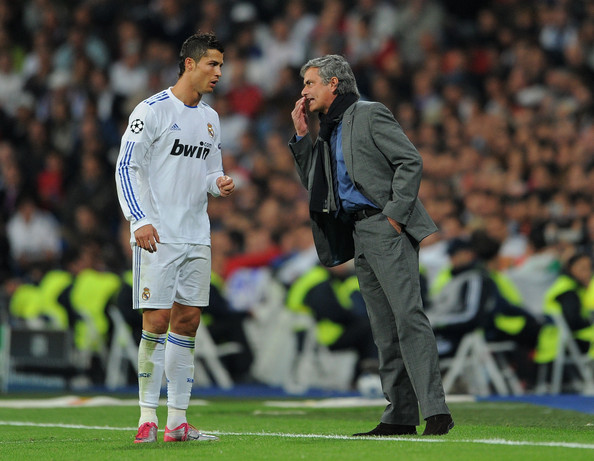 Another of Europe's biggest sides, Real Madrid, look far from a safe bet to reach the next phase of the Champions League as they welcome Lyon to the Bernabeu this evening.
Jose Mourinho has had a far from smooth ride in his first season at the club and will hope that pouting enigma Cristiano Ronaldo is fit for the second leg that they only need draw 0-0. Lyon is just the club to spoil the party though.
If Lyon are to pull off an upset in Madrid they will need to take the confidence that has seen them go seven games unbeaten and translate it into at least one goal on the night. That could be enough if Real fail to register but 1-1 at the end of normal time will take it into another 30 minutes.
Playmaker Yoann Gourcuff could return for the visitors and although Ronaldo might like to think he can beat them with his eyes closed France's sole surviving representative will be confident of an upset.
In true Mourinho style, the Portuguese coach told reporters, "Maybe we will sit and defend. If it finishes 0-0, we're through," clearly recognizing the task ahead.
Copenhagen visit Chelsea in the evening's other tie and the home side having an unassailable 2-0 first leg lead should see them through.
Rumours are that boss Carlo Ancelotti will rest £50million January signing Fernando Torres as the Spaniard continues to try and work out where his ability to score goals has actually gone. It was last seen floating in the Mersey but no one unfortunately he couldn't find the net to retrieve it.
Copenhagen can't play any worse than they did in the first leg and Chelsea's erratic form could give the visitors some hope. The London side should become the third English side to stumble into the last eight though.