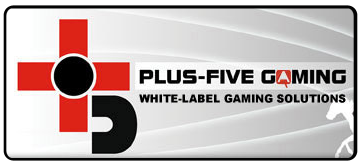 Plus-Five Gaming announced today that it has added MyAffiliates to its iGaming whitelabel platform. This means that any white-label on the Plus-Five Gaming Network will be able to choose an additional service to go alongside the award winning content that is already part of the AliQuantum Platform.
Two of Plus-Five's existing white-label brands – Spin32 Casino & BlushBomb – are already in the process of moving their affiliate programs into the MyAffiliates integration. The addition of a market leading affiliates solutions provider will further enhance the flexibility and capability of Plus-Five Gaming.
Having launched with Casino & mobile games back in Jan 2010, Plus-Five Gaming enters 2011 with Bingo, Poker, Sports Betting & Live Dealer games from some of the biggest names in online gaming – Aberrant Software, AliQuantum Gaming, Cozy Games, Stream2Play & IGT – all available to its white-label partners through one seamless system with a single wallet & registration.
In the course of the last year, Plus-Five Gaming, has completed deals throughout Europe and has launched nearly 10 white-label sites with a similar amount in the pipeline to go live in early 2011.
Mark Jones, Marketing & Business Development Director of Plus-Five Gaming, commented, "This is a great step forwards for Plus-Five Gaming. We already have our own affiliate functionality but many brands that are looking to move from their existing suppliers to the Plus-Five Network want to work with affiliate functionality that they are already familiar with. As MyAffiliates has such a great reach & exposure in the affiliate market this is a great addition to our platform."
Steven Harris of MyAffiliates, commented, "It is a pleasure to be able to partner with Mark and the team at Plus-Five Gaming and offer MyAffiliates as an added service to their white-labels. The Plus-Five platform is innovative, flexible and provides a one stop shop for operators who want a complete gaming service. We can also see they have a very strong client service focus like us and believe this is a very good fit for both companies."
About Plus-Five Gaming:
• Plus-Five Gaming is a Maltese licensed & UK based 'White-Label' gaming company based on the AliQuantum Gaming Platform, offering clients a complete end-to-end gaming solution including payment processing, customer services, marketing facilities and full LGA Licensing.
• Plus-Five offers those looking to enter the online market a cost-effective end-to-end 'white-label' service.
• Plus-Five offers Bingo, Casino, Poker, Sports Betting, Skill Games, Live Dealer and Mobile Phone (both J2ME & Smartphone) games from various providers through one seamless platform, operating from a single wallet.
• Plus-Five works with some of the leading providers of online & mobile content including Aberrant Software, AliQuantum Gaming, Cellectivity, Cozy Games, Stream2Play & IGT.
• Plus-Five Gaming Ltd is registered in Malta (European Union) & owns a class 1 license from the Lotteries and Gaming Authority (LGA) in Malta and is duly approved to offer casino games certificated by the LGA.
• Plus-Five Gaming, powered by the AliQuantum Gaming Platform (LGA Class 4),
launched at the International Gaming Expo (IGE) 2010.
About MyAffilaites:
• MyAffiliates provides iGaming operators with the software platform to power their own in-house affiliate programs. Hosted on the clients' choice of hardware, MyAffiliates combines all of the operators' brands and gaming platforms into one unified affiliate program.
• MyAffiliates offers real-time reporting and statistics, with an easy to navigate customized interface supplying all reporting, banner management, payment and support ticketing needs.