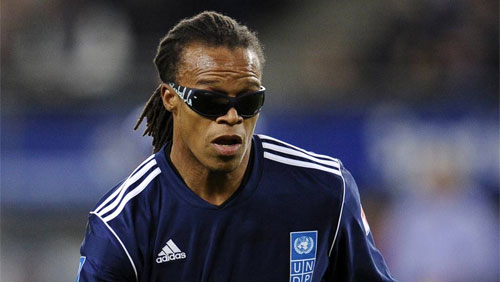 Sorry if this makes you fall off your seat, but I that's why he's done it.
Drum Roll…
Ex-Champions League winner, and a pioneer of the Defensive Midfield position, Edgar Davids, has signed on a pay-as-you-play basis with Championship side Crystal Palace to cap off a whirlwind few months for the club.
Expect the sales of orange-lensed goggles to up ten fold in London as the ex-Juventus star makes his debut in the coming weeks. It comes in the same week as Manchester City's Craig Bellamy signed for his home town club Cardiff City. Read more.
Comments