Despite a year-long struggle to keep afloat amid the COVID-19 saga, Macau has been able to carve out some time to discuss important changes coming to the city's gaming industry. The coronavirus pandemic has essentially forced 2020 to a gambling standstill in Macau, and the city's leaders are busy preparing for the future. Part of that preparation includes the introduction of revised gaming laws for area casinos, which are expected to be ready next year. Barring any unforeseen setback, this would allow the discussion on casino concessions to stay on track for 2022.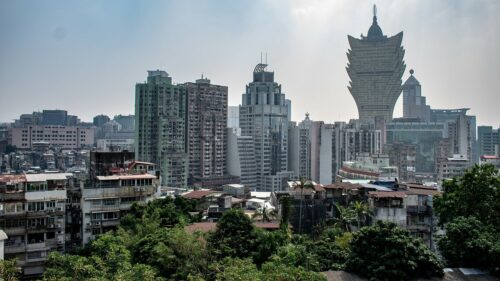 Macau Secretary for Economy and Finance Lei Wai Nong, who just assumed his role at the end of last year, asserted late last week that the government will be submitting a bill to the city's Legislative Assembly next year. Lei oversees the gambling industry in Macau, and added that the updated laws are necessary to address the changing gaming landscape and to prepare for the re-licensing of casinos the following year. There had previously been talk of new concessions needing to be delayed; however, Lei is confident that everything will be able to remain on schedule. 
The changes of the updated laws, labeled Law No. 16/2001, are said to be an amendment to existing gaming laws, but the nature of the amendments hasn't been published. While it's doubtful they address the concessions and a retender process, there could be some language related to how the new concessions will be awarded. Currently, the existing concessions are all going to expire in two years and, according to law, cannot be renewed. An entirely new tender process is obligatory, with the possibility that casino operators face new restrictions on how they are approved to maintain their licenses. 
There is still a chance that the tender process slated for 2022 will be delayed, despite Lei's confidence in being able to maintain the current schedule. Gaming laws in Macau allow the government to extend existing concessions for a maximum of five years. Many legislators have already asserted that adhering to the existing schedule would be almost impossible, given everything going on in the city, and that a delay is most likely coming. The gaming law amendments will need to be fully reviewed and approved before the concession renewal period begins, and some lawmakers don't believe there's enough time to complete that review. 
Macau will hold an election to choose members for the Legislative Assembly next September. If the review cannot be completed by then and the bill is not approved, it will be discarded and a new update to the gaming laws will have to be submitted.