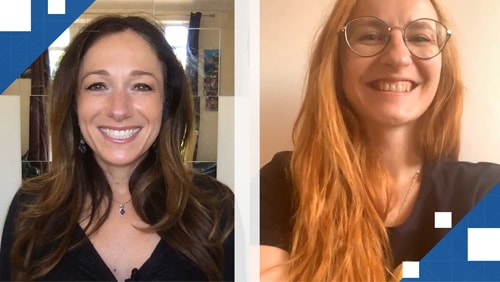 The popularity of brand ambassadors seems to ebb and flow in the gambling industry, but when the right brand gets the right person to step forward, it's a special kind of magic. Parimatch pulled that off when Conor McGregor stepped up for them, and Tamara Babits, Deputy CMO of Parimatch, joined our Becky Liggero Fontana to discuss how other brands could pull off their own sponsorship deals.
An important thing for any brand to understand before signing an ambassador is to know what their customers want from a brand, but that takes work. "It means that you do surveys, you do researches, you do some focus group, and based on some of the data that you're assuming, you're asking, 'What do you prefer on, what do you watch while you're watching TV or sports channels, remember when you've been the child. which you have?'" Babits told us. "So this is one of this step, the kind of research you should do. And the second is, accordingly of course you're a marketing strategy, and your brand identity itself, and the culture thing. In Parimatch itself, because we rebrand in 2019, we decided to rebrand and giving such a fresh coloring, which is electric yellow, and through our strategy, we found out that on these days, we have to speak with the male audience, no sexism here, it's based on the pure facts here that in CES regions, mostly it's a male oriented business."
But while knowing your customers might just be hard work, signing a megastar to a sponsorship deal might seem tricky. For that too, Babits advised that hard work can pay off. "First of all, what I'm usually doing, before we are contacting the ambassador and manager, we try to get connected, you know, and make some deep researches as well. Because there are some really basic facts which is, if it's a religion might be some of the thoughts, you know, we do researches before we are directly communicate to get to know how is the mind, like are they are okay with betting?"
Once you get to know what a celebrity is willing to do, the next step is in impressing them. "So the second, sometimes, some of the new celebrities who never had experience, and they don't know how they feel, how they are attached with such a niche, I'm giving them time," she said. "And I'm usually staying next to them, I'm presenting the company itself, and the content that you can find about us, were really, all of our managers are super open-minded, and we are well into you, we are talking super honest, that's our culture thing. And we're presenting all this information, so I'm building kind of relationships too, and also some of the examples that see, there is an ambassador, you can talk to him, how we do our work, how we are doing our job."
The old days of just having a brand ambassador's picture on your site isn't enough return on investment anymore. Babits suggested making the most of your time together. "One of the perfect experiences is if there are live options, to meet them live. So is if there is a poker session, or if there is an experience, which might be, Becky here will be super surprised if on your birthday, you can have a direct call by Brad Pitt for example."
Parimatch went all out with McGregor, and Babits walked us through all of the activities they did together:
"We make best example of press tour of Conor McGregor through two countries, where we had made a specific event for October session, press conference, we also made several things with direct call, and when Connor recorded the video, a happy birthday video and we sent it to our VIPs. So those things in advance give you much more exposure for sure."
Finally, Liggero Fontana asked for any last tips Babits could share with other brands. She made sure to note that a celebrity can't dominate negotiations with their star power alone. "While you're coming to negotiate with the managers, remember that it is always a win-win position for both of you, because from my personal experience, quite often I had such a feeling after some of those sales call presenters of celebrity that it's only we who need them," she said. "Now we do have a marketing budget with the marketing assets, which we have already thousands of visitors, daily visitors on our site. This is the perfect platform for them to keep them on track in some territories, and keep their image strong. So my advice, don't forget when you go on the negotiation side, show them what activity or you have, the assets that you have, and the marketing strategy. which countries you are."
Babits gave a full presentation on how Parimatch nabbed McGregor and made the most of it at iGaming NEXT Online.