By many accounts, and a lot of studies, the rate of gambling addiction compared to responsible gambling is miniscule – some analysis has shown that less than 8% of gamblers could be considered "problem gamblers." However, this doesn't prevent the anti-gambling community in the U.K. from desperately trying to turn the industry upside down. The latest measures include an attempt to implement a complete ban on any type of gambling advertising, and some Members of Parliament (MP) are jumping on the bandwagon.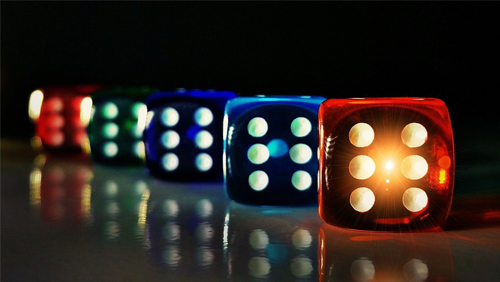 Currently, according to a report by The Guardian, at least 50 MPs have come together to form an anti-gambling group that has been dubbed the All Party Parliamentary Group for Gambling Related Harm (GRH APPG). The group is going to introduce a number of changes to U.K. gambling laws today, including the blanket ban on advertising. If approved, no online or TV ads would be allowed by gaming operators in the country.
By most accounts, there are greater percentages of people addicted to alcohol or even sugary drinks than to gambling, yet these segments aren't finding nearly the level of contempt as is the gambling segment. The narrowminded approach of lawmakers is baffling, given that they will use arguments to single out the gambling industry that are applicable to other commercial activity that consistently get free passes. Carolyn Harris, who chairs the GRH APPG, explains, "This multi-million pound [sic] industry has destroyed people's lives. They resist change at every turn and claim to be reforming themselves but put forward limited changes."
She adds, apparently somewhat surprised that a business could operate for the purpose of generating revenue, "Their primary motive is profit. During the Covid [sic] pandemic they said they would end TV and radio advertising but just ended up replacing ads with ads – that none of us want to see. They have shown time and again that they will not effectively self-regulate. We cannot ignore this any longer. Urgent change is needed to stop this industry riding roughshod over people's lives."
Instead of a blanket ban on advertising, which has never been proven to be an effective tool in preventing an activity and which will be highly resource-intensive, legislators should be dedicating time to implementing regulations that would allow gambling to be a legitimate part of the commercial scene, especially since the U.K. government received over $18 billion last year in gambling-related revenue. If the idea is to limit gambling by reducing advertising, lawmakers are shooting the government in the foot when it needs as much revenue as possible.
At least the politicians aren't completely lost. The GRH APPG wants to put the U.K. Gambling Commission (UKGC), which was formed through the Gambling Act of 2005, under review to determine if it is optimized to function in the changing gambling world that now includes more online elements than ever.
In responding to the sweeping changes the anti-gambling group of politicians wants to introduce, a spokesperson for the Betting and Gaming Council asserts, "Over 20 million adults enjoy gambling occasionally, whether that's on the National Lottery, bingo, sports or gaming, including online, and the overwhelming majority of them do so safely. Both the Regulator and the Government have both made it clear that there is in fact no evidence that problem gambling has increased, but as an industry we have to keep doing more to help those people for whom gambling does become a problem."
It's already been revealed that gambling activity hasn't picked up during the coronavirus lockdown, as some gambling proponents initially tried to argue would happen. In fact, a separate report by The Guardian shows that alcohol consumption increased drastically while people stayed at home due to lockdown orders. However, politicians are spending all of their time and energy attacking the gaming industry. According to a report on alcohol consumption, "Alcohol misuse is the biggest risk factor for death, ill-health and disability among 15-49 year-olds in the U.K., and the fifth biggest [sic] risk factor across all ages." It once again seems that politicians have their priorities askew.