Like every other company that operates inside the gambling bubble, Boyd Gaming is suffering because of the coronavirus pandemic. It recently reported that its first-quarter figures were well below previous expectations, with the casino operator seeing a net loss of $18.3 million – a year earlier, it had a profit of $45.5 million. While land-based gambling losses were slightly offset by Boyd's online initiatives, these weren't enough to cover the entire deficit, and the continued casino outage in the US is chipping away at the company's foundation. Despite some states allowing their casinos to come back online, the recovery process is going to be long and arduous, and Boyd isn't convinced it will emerge unscathed. It has announced that it will need to let a number of employees go, and some properties could lose as much as 60% of their workforce.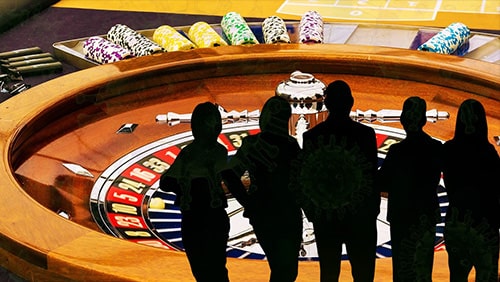 At the end of last week, Boyd announced that it was ready to get the familiar sights and sounds going again at 13 of its properties – nine of which are in Las Vegas. The other four are found in Missouri and Iowa. Las Vegas is expected to begin to see casino action this Thursday, although those plans will more than likely be altered due to the ongoing riots and protests following the death of George Floyd while being arrested by police. Nevertheless, Boyd is anxious to get things going.
The relaunch will be too little too late for many company employees, though. Boyd sent a letter to some of its employees this week (which is just slightly better than leaving a voicemail) to inform them that it is going to be forced to permanently get rid of "between 25 percent and 60 percent" of employees. The rest of the employees, those fortunate enough to be selected to continue, will more than likely stay on furlough for at least six months more.
The letter is reportedly dated May 22, and a copy was also sent to labor officials in Nevada. The company explains that the layoffs are necessary due to the "mandatory closures, guest limitations imposed by various regulatory authorities, and overall economic conditions" resulting from the current pandemic. Employees can expect to start receiving their pink slips anywhere from July 1 to July 14, and there may be more than 10,300 workers who will receive their notice.
Boyd VP of Corporate Communications David Strow sent an email to Casino.org to help explain the situation, as well. He indicated that the company strives to be as "transparent as possible" and added, "There continues to be uncertainty surrounding opening dates for some of our properties across the country that have been closed since mid-March. In addition, it is very difficult to predict what business levels will look like as we reopen our properties, and how long it will take for business to recover to normal levels."
Boyd still expects to have 21 of its 29 properties operational within the next week, according to a previous statement at the end of last week from its president and CEO, Keith Smith.