Nevada is continuing to expand the permissible betting options for sports bettors. After opening up to esports, the Nevada Gaming Control Board (NGCB) announced on April 3 that the 2020 eNASCAR iRacing Pro Invitational Series is open to wagers.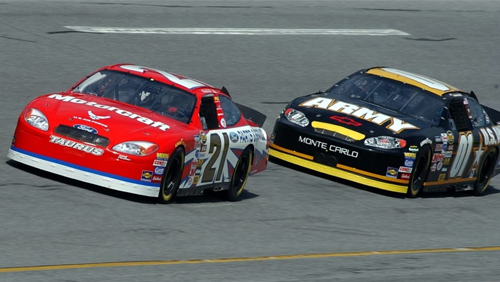 In an April 3 press release issued by the regulator, the NGCB announced all licensed sports books will be permitted to post and accept wagers on winners, as well as matchups between drivers.
Of course, the regulator also provided all of the terms and conditions operators will need to follow if they want to get into the virtual racing action. They must post all of the rules to their website, and make clear that simulators and equipment could produce varying results, and communicate all of their terms to the NGCB. While the book can set odds, they have to make all rules governing the odds available to the public. Otherwise, everything has to follow standard regulations, and no other kinds of wager can be offered without first getting permission.
But what is the eNASCAR iRacing Pro Invitational Series? The best way to describe it might be the closest esports will get to being the real thing. Actual NASCAR drivers use driving rigs to compete in a simulation of the real thing. FOX Sports is covering it as if it were, with live commentary. The competition is 3 races old now, and seems to be growing in popularity. And Timmy Hill has been quite successful so far.
BEHIND THE WHEEL: Recent @NASCAR @iRacing winner @TimmyHillRacer shows us what it's like to take home the checkered flag from his virtual dash, and what the victory means for him.@WFMY pic.twitter.com/1PoW3GYIHT

— Luke Lyddon (@Luke_Lyddon) April 3, 2020
This announcement came just a few days after the NGCB also opened up wagering to esports favorite CS:GO. The more traditional esports offering has been a favorite of sports bettors so far, ranking as one of the higher leagues for volume since the quarantines began.
But while betting on terrorist or counter-terrorists is a lot of fun, that's not something everyone can get behind. Fans of racing know NASCAR drivers, and even though they might not be in the real cars, having the option to bet on the real competitors makes for a great option during these otherwise strange times.