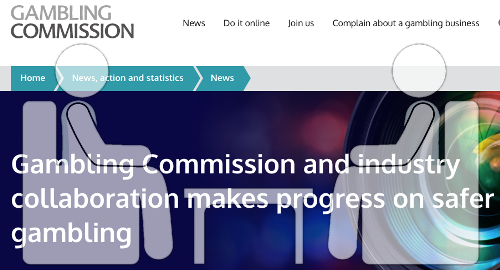 UK gambling operators have agreed to age-restrict VIP programs and slow down slots spins to create a safer environment for consumers.
On Wednesday, the UK Gambling Commission (UKGC) announced that "collaborative work" with its licensees had resulted in progress on three issues aimed at making gambling safer and reducing harm. But the UKGC challenged the four working groups it established in January to "go further."
VERY IMPROVED PRACTICES
One of these working groups was focused on the use of VIP incentives and discussions with the UKGC resulted in an agreement to "restrict and prevent customers under 25 years of age from being recruited" into these incentive programs.
Customers who are old enough to be recruited into these programs will have to pass "thorough" checks of their finances and gambling activity. VIP programs will also need to have "full audit trails detailing decision-making with specified senior oversight and accountability."
The UKGC plans further consultations with the industry before making permanent changes to its License Conditions and Codes of Practice (LCCP). But the UKGC expects the industry to implement most of the new VIP measures within three months.
YOUR AD (NOT) HERE
By July, the Advertising Technology group plans to ensure that ads on social media and gambling content on YouTube are only targeted at those 25+, while also making better use of customer data to ensure paid-for social media ads are targeted away from vulnerable groups rather than targeting for business.
The industry will also create a common list of negative search terms and suppression websites to shield vulnerable groups from online gambling ads. Affiliates will also be subject to a code of conduct that will be updated on a regular basis to ensure equal implementation across the board.
The UKGC acknowledged that the online advertising ecosystem is complex and the industry will need cooperation from social media platforms, but overall felt the gaming industry's commitments were "appropriate" for further limiting vulnerable groups' exposure to gambling ads.
STEP AWAY FROM THE SPIN BUTTON
The 'responsible product and game design' working group has proposed a new minimum spin speed of 2.5 seconds on all slots; removing features that could encourage 'intensive' play such as slam stop and turbo buttons; eliminating 'split-screen' slots, and using in-game messaging to bring customers back to earth.
A final industry code on product design should be ready to go by September but the UKGC wants this group to "go further and faster, in particular around using demographics and behaviors to indicate risk."
UKGC MEANS BUSINESS
The working group update was accompanied by the release of the UKGC's 2020/21 Business Plan, detailing the regulator's priorities in the fiscal year starting April 1. Much of this focus echoes the aims of the working groups listed above, including raising standards, protecting consumers and boosting returns to good causes from lotteries.
UKGC CEO Neil McArthur said the COVID-19 pandemic had raised the potential for online gambling abuse "and if operators cannot protect customers from harm we are ready and willing to act," including suspending and/or revoking licenses where appropriate.