There was plenty of drama on the penultimate day of the World Poker Tour L.A. Poker Classic as Balakrishna Patur took the chip lead into the final table of the high-profile event on the poker calendar.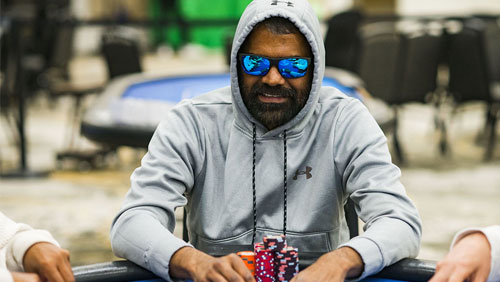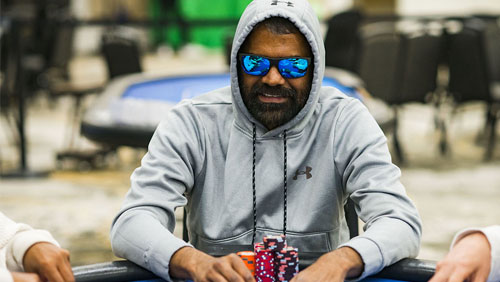 In previous years, the LAPC final table would already have happened, but there is a four-week hiatus for players to endure or enjoy this year. The final table will take place in the HyperX Esports Arena at the Luxor Hotel & Casino in Las Vegas, Nevada on April 2nd, and it's looking like one of the best televised tables to look forward to in 2020 if the elite players who have made the final half-dozen perform as we've all seen them do before.
The chip leader heading into the penultimate day of the tournament was Isaac Baron, and many would have expected the talented poker pro to not only make the final six but head there in the lead, with only five players to bust from the starting 11. That wasn't the case, however, as Baron himself was the first player to leave the action. After just a couple of hours, Baron had lost the advantage he came into play with and was down to less than 1.2 million chips, all of which went into the middle on a flop of nine-deuce-five, with pocket eights. Scott Hempel had more chips than his rival, however, and held pocket tens. They held across the turn of a queen and river of a seven, and Baron was out in 11th place for just $71,950, far less than the million-dollar top prize he must have imagined he had a great shot at winning.
Scott Hempel was on a roll, and would eliminate Kevin Eyster in 10th place, too. Hempel raised from under-the-gun and got a single caller in Eyster on the button. The flop of nine-deuce-queen, with two hearts saw Hempel check-raise all-in with the flush draw of jack-eight of hearts. Eyster had the leading hand with king-queen, but although an insignificant ace of clubs came on the turn, the six of hearts fell on the river to see Eyster eliminated and Hempel tap yet more early fortune.
Down to nine players, the chip counts reflected Scott Hempel's phenomenal rise from middle of the ranks to chip leader:
Seat 1 – Scott Hempel – 5,350,000 (214 big blinds)
Seat 2 – Daniel Strelitz – 2,085,000 (83 BB)
Seat 3 – James Carroll – 2,800,000 (112 BB)
Seat 4 – Matas Cimbolas – 1,035,000 (41 BB)
Seat 5 – Ka Kwan Lau – 1,645,000 (66 BB)
Seat 6 – Upeshka De Silva – 2,150,000 (86 BB)
Seat 7 – Balakrishna Patur – 1,740,000 (70 BB)
Seat 8 – Charles Kassin – 715,000 (29 BB)
Seat 9 – Shi Chen – 1,800,000 (72 BB)
One of the big hands that took Hempel's stack down from that lofty height was a lucky double for Daniel Strelitz, whose king-queen was behind Hempel's ace-queen pre-flop when all the chips went in but ahead after a king on the river gave Strelitz a lifeline back into the action.
It would be Charles Kassin who busted in 9th place, as he committed his stack pre-flop with pocket tens and saw Hempel make the call with pocket queens, with no ten or running cards coming to save Kassin.
Kassin would be followed out of the door by Daniel Stelitz, whose luck ran out when his nine-ten of diamonds was called by former WPT champion James Carroll with ace-deuce of clubs on a flop of ten-king-eight, with the latter two cards being in clubs. However, when fellow former champ Matas Cimbolas raised, Carroll's shove for 5.1 million had the opposite effect of inspiring a call and it was no surprise when Cimbolas turned over pocket aces. The four and three of spades on turn and river handed Cimbolas a route back into the action and showed the door to the unfortunate Strelitz, who cashed for the first six-figure score of the event of $113,425.
One more player needed to bust and it was Shi Chen who bowed out in 7th place when Upeshka De Silva's all-in move with pocket eights from the cutoff saw Chen call with ace-eight from the small blind.
The board couldn't help Chen and the final six players were all guaranteed at least $185,330. They'll all have their eyes on the $1,015,000 top prize which includes a $15,000-entry into the season-ending WPT Tournament of Champions when play resumes on April 2nd.
WPT L.A. Poker Classic final table seat draw and chipcounts:
| | | | |
| --- | --- | --- | --- |
| Seat | Name | Chips | Big Blinds |
| 1 | Scott Hempel | 1,670,000 | 42 |
| 2 | James Carroll | 4,125,000 | 103 |
| 3 | Matas Cimbolas | 4,310,000 | 108 |
| 4 | Ka Kwan Lau | 2,250,000 | 56 |
| 5 | Upeshka De Silva | 930,000 | 23 |
| 6 | Balakrishna Patur | 6,320,000 | 158 |