With 594 players, the WPT Fallsview Main Event saw Eric Afriat make it a third WPT title in his poker career as the Canadian poker player won the title and claimed a $379,000 windfall as he won big in his home country.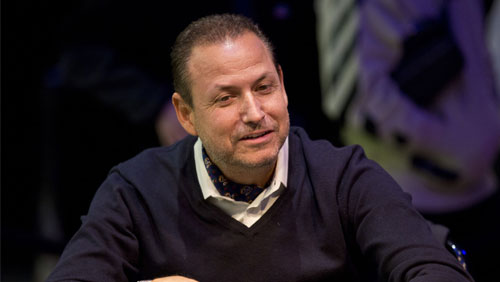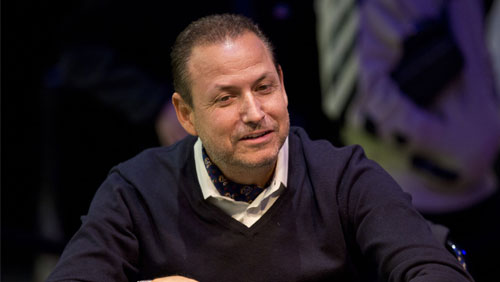 Afriat, who previously won the WPT Seminole Hard Rock Poker showdown in 2014 for just over a million dollars and the WPT Borgata Winter Poker Open in 2018 for over $650,000, claimed around $379,000 after currency conversion as the Canadian tournament fulfilled a huge dream for the popular player. Incredibly, Afriat also came second at last year's 2019 WPT Seminole Hard Rock Poker Showdown, but he went one better in Canada to the delight of him and his many fans.
The final table started with six players, as is the tradition on the World Poker Tour and it was Zuhair Al-Pachachi who was first to leave. His re-raise from the small blind with ace-ten prompted a four-bet from Trung Hien Nguyen, and Al-Pachachi called for his tournament life, distraught to see the news that he was dominated by Nguyen's ace-king.
The board was queen-high, but Al-Pachachi couldn't hit and departed. Afriat, who had come into play with only 15 big blinds to his name, needed to get back into the race and did so in dramatic fashion when he not once but twice cracked pocket aces.
First, Afriat was all-in against the raise from eventual runner-up Marc-Olivier Carpentier-Perrault, who had the aces against Afriat's pocket deuces. The deuce arrived on the eight-five-deuce flop, and Carpentier-Perrault was unable to hit on the turn and river. Then, Afriat, having doubled to more than 30 big blinds then dropped back to around his previous level after the blinds increased, moved all-in for 1.5 million chips with pocket kings against Nguyen's pocket aces. This time, he had to wait until the turn to hit his king but hit it he did and suddenly he was right back in the game.
Out in 5th place was the defending WPT Champions Club member who won the same event a year earlier, Demo Kiriopoulos. He was all-in with ten-nine suited and was called by Afriat with the quality hand of pocket jacks. The immediate jack on the flop might have looked like the nail in the coffin, but the seven alongside it gave Kiriopoulos two streets at the eight for the straight. He couldn't find it, however, and busted for $93,000.
It would be Trung Hui Nguyen who busted in 4th place, delivered by Adam Hui after Nguyen's shove with ace-six was called by Hui's ace-queen and could never catch up. He was followed out of the door by Hui, a whole 50 hands later in proceedings. Hui was all-in with ace-nine and ahead of his caller, Carpentier-Perrault, who had jack-queen of clubs.
Carpentier-Perrault caught up a little with that hand, but still went into heads-up with a deficit to make up, holding 10.6 million chips to Afriat's 13.1 million. He was looking for an early boost when he four-bet shoved ace-five, but was called by Afriat with a pair of sevens, and a dry board saw Afriat claim his third WPT title, becoming only the sixth player in history to do so.
"It's surreal," Afriat said afterwards to the WPT team. "It just feels incredible. Three-time WPT champion! "When I finished second [at WPT Seminole] my son told me, 'Daddy, you didn't come back with the trophy'. I said, 'I'm going to get you another trophy.'"
In the end, Afriat fulfilled that amazing pledge to his son and celebrated with his wife on the rail. No-one could say he didn't deserve it after his incredible zero-to-hero victory.
WPT Fallsview Main Event final table results:
| | | |
| --- | --- | --- |
| Place | Player | Prize |
| 1st | Eric Afriat | $379,000+* |
| 2nd | Marc-Olivier Carpentier-Perrault | $265,000* |
| 3rd | Adam Hui | $170,000* |
| 4th | Trung Hien Nguyen | $122,000* |
| 5th | Demo Kiriopoulos | $93,000* |
| 6th | Zuhair Al-Pachachi | $77,000* |
+plus $15,000-entry to the season ending WPT Tournament of Champions
*all amounts approximate translation from winnings in Canadian dollars