Australia-based gaming tech provider Ainsworth Game Technology (AGT) knew 2019 wasn't going to be a good year. It started seeing problems early on and things got worse as the year progressed, with the third quarter showing a 65.9% year-and-year drop in profit. Trying to stop the hemorrhaging wouldn't be an easy feat and finding a quick solution would be equally difficult. As a result, the company ended up wiping out the gains that it had seen a year earlier, going from black to red.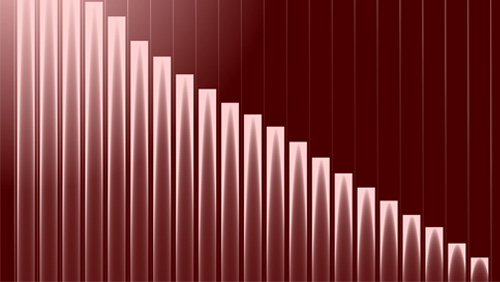 In a financial update released yesterday, AGT indicates that it took a loss of AU$4 million ($2.64 million) for the last half of 2019, the first half of its fiscal 2020 year. It had reported a profit of $12.1 million ($8 million) for the same period a year earlier.
The main cause of the drop was from weaker international sales, which declined by 11% year over year to $87.8 million ($58.1 million). The crux of the company's business – 82% – comes from the international market, and AGT's overall sales volume dropped 9% to $107.3 million ($70.98 million) as a result of the weaker performance.
Breaking down the drops by region, North American sales declined by 6% compared to the same period in 2018. In Latin America, the performance was slightly weaker with a drop of 8%. In both cases, the losses were due to lower unit volume sales.
Even back home in Australia, AGT was forced to take a hit, albeit only a small one. Unit sales increased by 2%, but the revenue was down 1% to $19.5 million ($12.9 million). As a result, EBITDA (earnings before interest, taxes, depreciation and amortization) was off by 55% for the six months, coming in at $14.6 million ($9.66 million). This represents a loss per share of $0.01 ($0.0066), so things could have definitely been a lot worse.
AGT CEO Lawrence Levy doesn't expect the weakened performance to continue. He and the rest of the team had already begun exploring ways to boost performance, and Levy adds in the filing, "The transition is in progress to make AGT more profitable and efficient. We are re-evaluating R&D, increasing our game development resources, sharpening our sales and marketing focus and complementing organic growth with selective acquisitions. We are busy building the foundations and expect a return to profitability to deliver a positive net profit in the second half of FY20, with better results in FY21."
AGT anticipated a drop coming and sought help from Novomatic AG last November. Novomatic owns 52% of the company after grabbing a huge chunk of the company a year earlier. By taking advantage of Novomatic's footprint and reach, the company will be able to explore new options and garner more interest.
AGT is already making strides toward improving its numbers. According to an announcement by Churchill Downs Incorporated (CDI) last week, the two are extending an existing partnership that will see a newly designed historical racing machine (HRM) game come to several properties. The product is offered by Scientific Games, but incorporates Ainsworth's proprietary HRM system, and will be found at CDI's Churchill Downs, Oak Grove and Turfway Park HRM facilities when they open later this year. The new deal follows the success of AGT's operations at CDI's Derby City Gaming facility, where 600 AGT slot machines were installed in 2018.