The bean counters at Novomatic Group, one of the largest (and sometimes controversial) gaming equipment manufacturers, have turned in their initial calculations to the head office, and things are looking good. CEO Harald Neumann glanced over the figures and then unveiled the results during a press conference at the ongoing International Casino Exhibition (ICE) 2020 in London, explaining that, provided there are no last-minute surprises or changes, Novomatic will be able to report revenue of $5.6 billion for the year.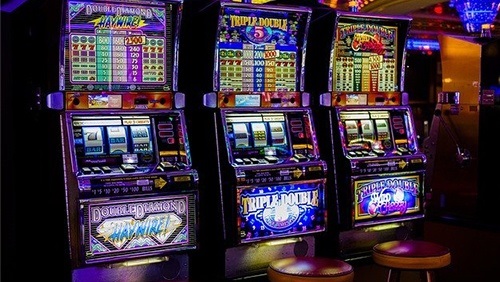 The company didn't start 2019 on a positive note, seeing revenue dip slightly across the first six months compared to the same period a year earlier.  According to previously released data, the company saw around $1.415 million during the first half of 2018, but just $1.391 million a year later. The final results for 2019 corrected that dip slightly and Neumann adds, "This means that that NOVOMATIC was able to maintain and further consolidate its position as market leader in its 40th year of existence, despite an increase in regulatory requirements in core markets such as Germany. In 2019, the number of employees in the Group around the world came to approximately 30,000, reflecting a stable development. The NOVOMATIC Group includes the figures of Novo Invest GmbH and NOVO SWISS AG, which are owned by Prof. Johann F. Graf."
Novomatic is now involved, in some fashion, with 350 companies, of which around 220 are included in the balance sheet. The company also controls approximately 230,000 gaming machines and video lottery terminals spread out around the world, as well as having its hands in casino operations, lotteries, sports gambling and online gaming.
Coming up next for the international firm is a more dedicated push into the sports gambling sector. Novomatic plans to embrace more strongly its core operations, which include gaming, while working to further entrench itself in sports wagers across the globe. Most notably, it hopes to be able to grab a large chunk of the nascent US sports gambling market, and is embarking on a mission to have its technology adopted by sportsbooks across the US.
As innovation in casinos continues, Novomatic is working diligently to help the gambling houses adapt. Biometrics is becoming a huge part of the casino experience, and the company is facilitating technology that can more easily enable access to facilities, as well as payments and payouts. The company explained during ICE 2020, "The patented technology is already being used on gaming machines in Europe. Customers should be able to use their biometric ID to gain access to any of the operator's gaming facilities and have game credit virtually at their disposal. The application also allows licensed operators such as ADMIRAL to implement effective player protection measures. The fingerprint thus replaces the player card, which is required in many countries."
Novomatic is going to continue to develop its different components this year in an effort to see larger gains than what it has been able to report over the past couple of years. It has already started to make changes designed to help its bottom line, bringing in a new chief financial officer last September and signing a deal to sell its stake in Casinos Austria AG to SAZKA Group in December.