The countdown toward Super Bowl LIV continues. The NFL Championship game will take place this coming Sunday in Miami, Florida, and football fans around the world are getting ready to pull for their favorite teams. The San Francisco 49ers may be the underdog to the Kansas City Chiefs, but only slightly and this matchup should prove to be one of the strongest in recent Super Bowl history. With only five days and a few hours to go, it isn't too late to get in on the prop bet action before the big game, and YardBarker has prepared a list of several of the most enticing betting opportunities.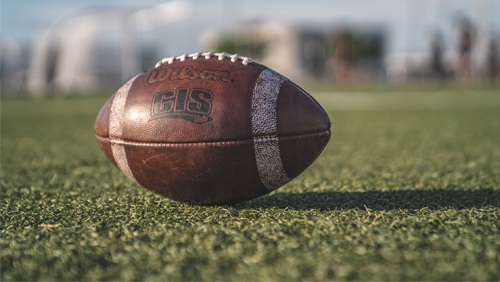 The Chiefs are only favored by one point across most sportsbooks right now. Last year, the point spread for the New England Patriots to defeat the LA Rams was at 2.5 and, a year earlier, the Pats were favored by 6.5 points against the Philadelphia Eagles. The current one-point difference shows what oddsmakers expect to see this coming Sunday – a tight game with a flurry of activity on both sides of the ball.
For gamblers who want more than some straight-up action, a prop bet on Niners running back Raheem Mostert would be a good place to start. A surfer before taking to the turf, his ability to sway and balance himself carried over nicely. When the Niners beat the Green Bay Packers for the NFC Championship, he racked up 220 yards, his best run of the season. Expect him to do it again and put up a little extra spending money on the number of yards he'll pick up on his first run. The Over/Under sits at 3.5 with -135 on the Over and there's no doubt he'll beat it. Easy money.
There's a good chance that one of the two teams is going to forced into a fourth-and-long situation and, if this falls to the Niners, quarterback Jimmy Garoppolo is going to have to step up and make it count. Can he, though, is the question. The prop bet for his longest completion has an Over/Under of 36.5 yards at -110 odds. Given an average longest pass this season of 47.5 yards, taking the Over is safe.
There are also more than a few prop bets for off-field action. One in particular definitely deserves a little attention. Rapper Jay-Z is getting -1500 odds against, +600 odds for, that he will be shown during halftime. For anyone else, this may not have any value; however, Jay Z is behind Roc Nation, which the NFL brought onboard to explore ways to bring new energy to live games. It is also involved in a public relations program by the league to increase social justice efforts. Jay-Z reportedly met with Jennifer Lopez after it was announced that she'd be performing in the halftime show, and taking Yes at +600 that he'll be shown at some point during the intermission is a good choice.
Janet Jackson may have exposed more than a strong set of lungs when she performed during the Halftime Show with Justin Timberlake at Super Bowl XXXVIII. The nip-and-tuck incident is still talked about today, but the NFL and broadcasters have done everything they can to ensure history doesn't repeat itself. The possibility of a wardrobe malfunction is slim, which is why Yes is getting +1000 and No is getting -2500. There isn't much in the way of earnings on this bet, but it still might be fun to throw in a couple of dollars to see what happens.