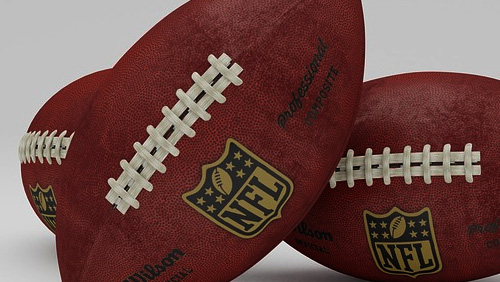 As the season winds down, some favorites are starting to stumble, making bad mistakes at the last minute, while unexpected contenders are starting to emerge. We get the inside scoup from our Bodog insider on which games stuck out in week 15, and what he's watching closely as we go into the week before Christmas.
Bad beat alert
Washington just haven't been good this year, but with the Eagles being mediocre, plenty might have bet on D.C,'s team to cover the spread. "The Washington Redskins were 7 point underdogs and had a 27-24 lead with 36 seconds left in the 4th quarter," our insider noted. "The Eagles scored a touchdown on 4th and goal and on the last play of the game Dwayne Haskins was sacked and stripped as the Eagles returned the fumble for 6 as time expired for a 37-27 win."
This one is over!
A wild final quarter probably frustrated plenty of gamblers and busted some parlays. "The O/U for Falcons/49ers closed 49.5," our insider noted. "The score was 19-10 with 5:15 remaining in the 4th quarter. The two teams combined for 22 points in the remaining 5 minutes, culminating with a fumble-six for the Falcons as time expired – The Falcons won 29-22."
Biggest liability
Did you expect Buffalo to have clinched a playoff spot? We certainly didn't. "The Bills (-1) was the biggest liability today," our insider admitted. "I had to check twice as these perennial losers have had a decent enough season to put them in a wild card playoff spot. They take on the Steelers (another wild card contender) on SNF and a Bills win clinches their first playoff spot since 2017."
The Bills clinched that spot, winning 17-10.
Look aheads
Our insider is watching the AFC East to see who wins the division, and NFC East to see whos the best of a bad bunch. "Bills @ Patriots -6.5. The Patriots usually have the AFC East locked up by now with the Bills at 10-4 the Patriots can't quite look ahead to the playoffs just yet," he notes. "The Patriots have won the AFC East every year since 2008 but two Buffalo wins and two New England losses could see that happen. Cowboys -2.5 @ Eagles. A de facto play-in game for the NFC playoffs. Both teams have underperformed this season but lucky for them – so has their entire division. It's possible that either team could be hosting a home playoff game this year despite having a losing record."