Throughout 2019, Stephanie Tower and I traveled the world to conduct hundreds of on-camera "Calvin Ayre Interviews" with the brightest minds in the gambling industry. While every single interview we release provides significant value to our readers, below we've listed the top 10 most viewed interviews of 2019.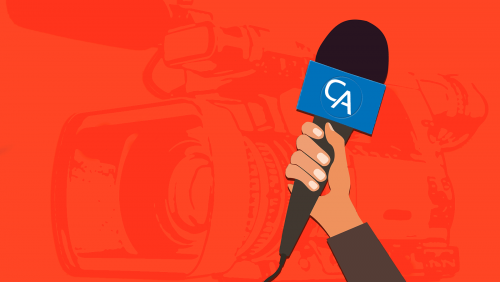 Unsurprisingly, professionals sharing their thoughts on blockchain and Bitcoin hit our list several times, along with experts discussing the regulated U.S. market, the Asian market and several more European-focused topics.
10) Better Collective's Jesper Søgaard looks to the US and beyond
Super affiliate Better Collective is making waves in the performance marketing world, snapping up acquisitions and increasing market share by the minute. In this interview, founder Jesper Søgaard talks of his company's humble beginnings in 2002 and brings us to where they are today. He also shares his thoughts on the regulated U.S. market and how Better Collective is positioning themselves to take advantage.
9) Ron Segev: Blockchain applications in casino space a no-brainer
The intersection of blockchain and the gambling industry is of great interest to us at CalvinAyre.com, our sister site CoinGeek.com and to anyone who has their eyes on the future. In this interview, iGaming and DLT lawyer Ron Segev explains the difference between focusing on cryptocurrency value and blockchain and why operators and customers will benefit from – and should focus on – the latter.
8) 888 Holding's Yaniv Sherman: US market provides choice to operators
Its no secret the regulated U.S. market is of great interest to the iGaming industry and one of the industry's leaders in this space is 888 Holdings. 888's Yaniv Sherman, who currently resides in New Jersey, walks us through 888's progress in forward-thinking states such as New Jersey and Pennsylvania and 888's plans for states that are showing signs of opening up to iGaming soon.
7) Yanica Sant: Malta regulation evolving with gaming industry
Malta is one of the iGaming industry's main hubs and the Malta Gaming Authority (MGA) has always been open to talking with operators and media such as ourselves. Yanica Sant, Senior Legal Council of the MGA, discusses the 2018 overhaul of the MGA's regulatory framework, where blockchain technology fits in why the MGA regards problem gambling as a priority.
6) Betsson CEO Jesper Svensson: Smart regulations help everyone
Betsson, one of Malta's largest iGaming operators, holds an MGA license and the group's CEO, Jesper Svensson speaks highly of the regulator and their framework in this interview. Svensson goes on to discuss the growing popularity of "self-exclusion" amongst regulators across Europe and reveals what Betsson has coming down the pipeline.
5) Morris Mosseri: Customers want to use Bitcoin
In this interview, Morris Mosseri, the CTO of BlockChain Innovations, explains how adopting blockchain will improve the bottom line of any gambling operator. Mosseri reveals his company's "pay as you go with Bitcoin" solution, a way for gamblers to bet using Bitcoin directly from their wallet. He goes on to explain the need to educate operators and regulators on the benefits of Bitcoin and blockchain, recognizing the challenges with an industry that has been doing things a certain way for 20 years.
4) PAGCOR President Alfredo Lim: "We are trying our best to expand the market"
PAGCOR is relatively new to the regulation of online gambling in the Philippines. In this interview, PAGCOR President and COO Alfredo Lim discusses the recent success of the regulator and what the future has in store. In order to get up to speed with online gambling regulation, PAGCOR has been sending its people to iGaming conferences to "learn the ropes" and Lim confirms they are working hard to expand their market.
3) How important is sports data integrity? Genius Sports' Mark Locke explains
In a rare interview with Genius Sports' CEO Mark Locke, we learn how Locke and his team prepared for the imminent repeal of PASPA and built a strong foundation for the regulated U.S. market. Locke touches on Genius Sports' partnership with Apex Partners, what this means for growth and future acquisitions and of course, Locke talks on the importance of integrity and sport, an area his firm is most famous for.
2) Jesper Kärrbrink on moving on from Mr. Green to new opportunities
Jesper Kärrbrink, one of the iGaming industry's most popular leaders, announced his departure from Mr. Green and his move to Green Jade Games at Betting on Football 2019. In this interview filmed at the event, Kärrbrink shares some of the highlights from his time with Mr. Green including valuable lessons learned, his thoughts on affiliate marketing and the importance of creating the right company culture.
1) Andrew Klebanow: Cambodia's Casino Industry is leveling up
The Asian market is a huge area of interest for the online gambling industry and it should come as no surprise an interview on this subject was our most viewed for the year! In this interview, Andrew Klebanow, Senior Partner of Global Market Advisors, dives right into the booming gambling industry in Cambodia. He elaborates on the growth of integrated resorts and online gambling, breaking it down by region and explaining what makes Cambodia an attractive destination for operators.