This is a guest contribution by Sam Gascoyne of NoWagering.com. If you would like to submit a contribution please contact Bill Beatty for submission details. Thank you. 
With the 2019 General Election on the horizon, all of the major political parties have released their manifestos, outlining their vision for the future of the United Kingdom.
Gambling has been hot on the radar of MP's from across the political spectrum in 2019, with a number of key topics dominating headlines including the banning of credit card use when playing online, lootboxes in video games and most recently the potential introduction of maximum slot stakes of £2 at online casinos.
With all eight of the major political parties having outlined their key policies going forward, here's what each have said about the gambling industry and how they could potentially shape the future for both operators, affiliates and players alike.
Conservative Party
Boris Johnson's Conservative Party have not made any concrete promises to overhaul gambling regulation in the United Kingdom, however they have acknowledged that 'The Gambling Act is 'increasingly becoming an analogue law in a digital age.'
If re-elected the Conservative Party will review the Gambling Act, focusing particular attention on tackling issues around credit card misuse and loot boxes.
Much of the public criticism towards potentially harmful gambling related practices has come from Conservative MP Iain Duncan Smith, who sits on the All Party Parliamentary Group for Gambling Related Harm (APPG).
In November 2019 the candidate for Chingford & Woodford Green slammed the Gambling Commission for not doing enough to protect players, he said: "For too long, online gambling operators have exploited vulnerable gamblers to little or no retribution from the regulator."
Elsewhere, Julian Knight, Conservative MP and candidate for Solihull issued a rallying cry for loot boxes to be subject to age limits due to the fact they are purchased with real money.
He stated: "In the absence of research which proves that no harm is being done by exposing children to gambling through the purchasing of loot boxes then we believe the precautionary principle should apply and they are not permitted in games played by children until the evidence proves otherwise."
It is unclear whether the Conservative Party would consider outright bans both of the above practices, however bans certainly could be considered following further review.
Labour Party
Jeremy Corbyn's Labour Party have made a strong stance on gambling in their recent manifesto. First and foremost the party have stated they would introduce a brand new Gambling Act 'fit for the digital age'. They, like the Conservative Party have recognised that the 2005 Act is not up-to-date with modern practices.
The new Act would establish gambling limits, however it's not clear whether they're strictly referring to the £2 stakes on online slots suggested by the APPG in November. Labour have also proposed a levy for problem gambling funding and mechanisms for consumer compensation.
As part of their promises for the NHS and Social Care the party have promised to address the adverse impacts of gambling as a matter of public health, treated accordingly by expanded addiction-support services.
Another area that Labour are expected to set their focus on is scaling back the prominence of gambling in sports. Whilst they haven't gone into any detail as to what this would mean for betting companies that partner with sports clubs, it could potentially follow the Italian model of banning gambling firms from sponsoring teams, something former Deputy Labour Leader Tom Watson had campaigned for.
Even as far back as 2017 Watson issued a rallying cry to the Government to do something to curb the tightening grip betting firms have on football clubs across the country: "Football has to play its part in tackling Britain's hidden epidemic of gambling addiction.
"Shirt sponsorship sends out a message that football clubs don't take problem gambling among their own fans seriously enough. It puts gambling brands in front of fans of all ages, not just at matches but on broadcasts and highlights packages on both commercial television and the BBC."
Despite having now stood down as a Member of Parliament it is expected that the Labour Party will continue to reinforce his desire to see measures put in place to curb the exposure of betting within sports.
Liberal Democrat Party
Jo Swinson's Liberal Democrats have combined many of the policies proposed by both the Conservative and Labour parties, placing a particular focus on introducing further measures to help protect vulnerable people, their families and communities as a whole against problem gambling.
If elected the party will introduce a compulsory levy on gambling operators that will help fund research, education and treatment of problem gambling.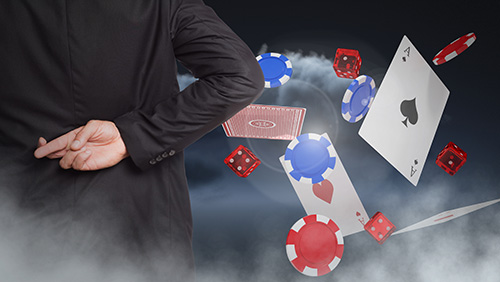 This would further build on a promise made by Britain's five leading gambling companies (Bet365, Flutter Entertainment, GVC, Sky Betting and Gaming and William Hill) to commit to funding treatment for problem gamblers as suggested and brokered by the Department for Digital, Culture, Media and Sport.
The Liberal Democrat Party are the only party that have promised to place a complete ban on the use of credit cards at gambling websites, they will also look at restricting gambling advertising as a whole, however they have not gone into detail as to how and in which areas this would be implemented.
Layla Moran, the Liberal Democrat's spokesperson on Culture told the press that her party would be the one that takes strong action on gambling related issues: "It is heart-breaking to see many vulnerable people fall further into debt as gambling becomes ever-more consuming.
"The Liberal Democrats will take bold and decisive action to tackle problem gambling."
The party would also establish a Gambling Ombudsman that would investigate and resolve consumer complaints with operators.
The Scottish National Party
Nicola Sturgeon's Scottish National Party (SNP) have called greater devolution on gambling regulations in their manifesto so that the Scottish Parliament can have more authority with regards to gambling regulation.
Like the Conservatives, a particular focus has been placed on the tackling underage gambling with loot boxes being their major concern. A public health inquiry would also be launched that looks specifically at how they can address gambling related harm.
The party would like to appoint a new independent online regulator that would have the ability to impose heavy fines and block the sites of rogue operators. They would also impose Age verification to websites that are not suitable for children.
Somewhat following in the footsteps of both Labour and the Lib Dems, the SNP would like to introduce a levy on technology companies that would see operators fund the potential new independent regulator in creating and distributing public awareness campaigns on issues such as problem gambling.
No public stance on gambling for the rest
The Brexit Party, Plaid Cymru, The DUP and The Green Party have made no reference to any potential changes within the gambling industry or towards bolstering support in tackling problem gambling in their election manifestos.
Whatever happens in the upcoming crunch election, one thing is for sure, 2020 will see sweeping changes throughout the industry in order to better protect vulnerable players which can only be seen as a hugely positive move for the industry as a whole, however whether this comes at a heavy cost to operators is yet to be seen.
---
About the author:
Sam Gascoyne is head of content at NoWagering.com – an online gambling news and comparison website which promotes fairness and transparency, and takes safe and responsible gambling seriously.