In a press release issued on November 12, Scientific Games announced that they will be offering $1.2 billion in senior unsecured notes. These notes will comprise $700 million of the 7.000% senior unsecured notes and $500 million of the 7.250% senior unsecured notes, according to the release. The first notes will be due in 2028 and the second set in 2029.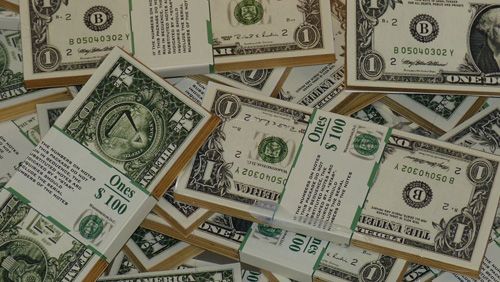 In the statement, Scientific Games explained that the net proceeds will be used with the company's existing cash reserves from their revolving credit facility to help redeem $1.2 billion of Scientific Games outstanding 10.0% senior unsecured notes which will be due in 2022. It will also be used to redeem $244 million of their outstanding senior subordinated notes which are due next year. Any unpaid interest, fees, costs, or related premiums from notes will also be redeemed with the funds.
The release stated that the offering will close on November 26 and is subject to the customary conditions. They are guaranteeing the notes on a senior basis but added that the notes will not be secured.
The news comes on the heels of a disappointing report regarding Scientific Games' price per share. The company reported earnings of 15 cents per share in the quarter that ended on September 30. They also reported a loss of $3.85 per share in comparison to the price of the stock at the end of the third quarter in 2018.
Not all the news was bad. The company reported an increase in revenues of 4% over the same period in 2018. This missed the Zacks Consensus Estimate by just 0.2%. revenues related to services also increased by 3% to $452 million. Product sales rose by 6.3% to $255 million and instant product revenues also saw a sizeable increase of 4.2% to $148 million.
Gaming revenues saw a small increase over the third quarter of 2018, increasing by 1.3% to $454 million. The lottery revenues saw a big increase, rising by 6.3% to $220 million. This comes after Scientific Games was chosen as the exclusive supplier to the Turkish National Lottery. They will also be the exclusive terminal supplier to Sisal in Italy.
Scientific Games has become the global leader in providing technology-based gaming systems as well as sports betting platforms and digital real-money gaming platforms. They also provide table games, services, and content for gaming, and work with lottery and social gaming markets to provide equipment.