It took a number of years, but Illinois was finally able to pave the way for gambling expansion when Governor J.B. Pritzker put pen to paper to sign a casino bill last summer. Chicago was thrilled with the move and immediately began working on a plan of attack; but that attack was thwarted this past August when it was revealed that none of the five locations was viable. Still, the Windy City and its mayor, Lori Lightfoot, continued to figure out how to make it possible and Lightfoot believes she has the perfect answer. The casino should be public, not private.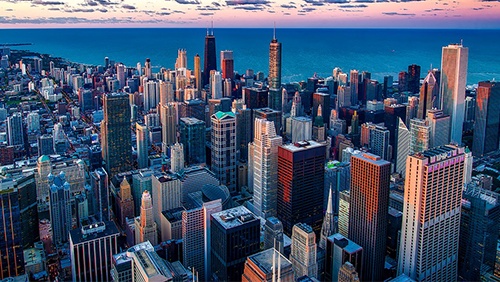 Lightfoot is desperate, and rightfully so, to find a way to reverse the city's $1.3-billlion growing mountain of debt. Chicago is looking at a budget shortfall of about $838 million – the largest amount in the past few years – and this isn't going to help overcome the issue. To help resolve the problem, she wants a casino to be operated by the city and the state, instead of allowing a commercial operator to come in and take the lion's share of the revenue.
Finding support for the idea is going to prove just as difficult as tackling the debt issue. Legislators are going to most likely be opposed to any structure that could make lawmakers directly responsible for gambling. One lawmaker, who didn't want to be identified, told the Chicago Sun-Times, "I'd be very surprised if we touched anything related to gambling. If we open up the bill for Lori, it'll open the floodgates for everybody who has problems with it. It'll cause unnecessary drama."
If that's to be the case, then Lightfoot wants state lawmakers to go back to the drawing board and revamp how it will tax the casino industry. One of the big reasons Union Gaming said that the five Chicago locations won't work is because Illinois wants 30% of gross gaming revenue and, along with upfront fees and regular taxes tied to the launch of a property, the effective rate shoots up to 72%. No commercial operator would be willing to touch a situation like that.
Chicago real estate sales pay a tax of $5.25 for every $500 of the transfer price, and this is one area that Lightfoot feels could be changed to offset the casino taxes. She would set up a tiered system that could ultimately see a tax break for many real estate deals under $500,000.
That might be the best route to take. According to the same anonymous state legislator, "The real estate transfer tax stands a better chance. Ten years ago, we changed that statewide because the real estate people were complaining there was too much volatility in the market. If we change it back and give the mayor more authority and flexibility, that's a reasonable request."