Travellers International, the company that runs Resorts World Manila, is now much closer to taking the company private. In a disclosure to the Philippines Stock Exchange (PSE), the group have announced their shares will no longer be available for trading effective October 21.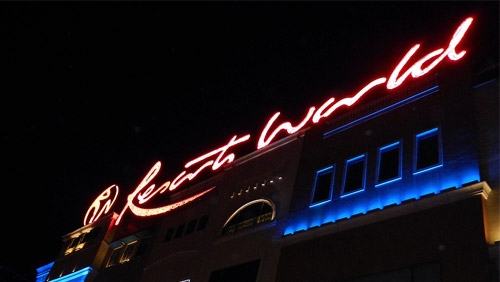 Rappler reports the disclosure came on October 14, and came after the board of the bourse agreed in an October 9 meeting to voluntarily delist.
The Resorts World Manila operator originally announced their intent to take the company private in August, when they announced they would buy back 1.58 billion shares at P11 ($0.21) each to achieve its goal. However, at one point they decided to only offer P5.50 ($0.11), lowballing their shareholders a bit.
Travellers stated reason for taking the company private is to allow it to be more flexible and allow for a faster reaction time to the changing gambling industry in the Philippines. But that's not the entire story, as the company also had trouble maintaining a minimum public float of 10%, the percentage of the company that should be owned by the public.
These factors may all play a role in how much funding Resorts World Manila can get in the near future, but it won't have any effect on the success of the casino in the near term. Financial reports this year have indicated that the growing Manila casino industry has raised all boats, with Resorts World doing well for itself in the first quarter of 2019. Gross gaming revenue was up 53.8% for the first quarter of 2019, while Travellers as a whole was seeing its profits fall.
They aren't the only operator that has decided to take itself private recently either. Melco Resorts made the decision to delist in July, 2019. They also failed to maintain a 10% public float, but had publicized their wishes to go private as well. Considering neither operator's casino is doing poorly, they should do just fine as private companies.