Scoreboard, Oregon's mobile sports gambling platform introduced through the Oregon Lottery, could be worth a lot of money to gamblers. According to the Williamette Week news outlet, the initial cap for deposits from bettors is going to be set at $250,000 when it launches next week and, while the cap doesn't mean that $250,000 wagers have to be made, there will almost certainly be some high-priced bets seen. Given that New Jersey considered a cap of $5 million and Nevada has no limit, the $250K maximum seems relatively tame. However, Oregon is also going to implement some restrictions related to the wagers and their amounts.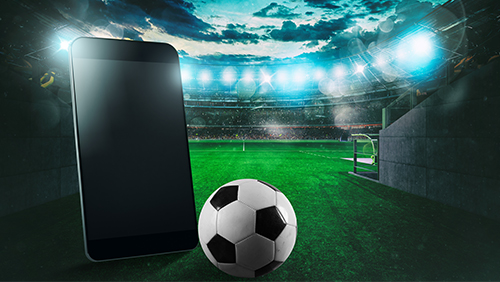 Scoreboard is expected to be live within the next couple of days, which means that wagers could be seen when the Portland Trailblazers take on the Denver Nuggets in about two weeks. Sports fans should get used to only placing bets on pro games, though, since college-level sports wagers are not allowed.
Oregon also plans on adjusting the $250,000 cap on a sliding scale. The Lottery indicates that certain games could have the cap lowered, with the limit based on the sport itself, as well as odds, risk tolerance and other factors.
The mobile application will also force users to select a deposit limit, which can be changed by the user. For example, the limit could be set at $50,000 and then changed later that day to $100,000 if the gambler blew $50,000 on a game and wants to try again. However, it isn't that simple. Any change requires a 24-hour cool-down period between deposits and two or more adjustments in a given week will trigger a notice to the user from the Lottery. The gambler will also be able to self-exclude through the app, as well as configure pauses that will keep them from gambling for certain periods of time.
According to a spokesperson for Governor Kate Brown, Charles Boyle, the initiatives are well-designed safeguards to help attempt to control problem gambling, but that it was important to offer a solution that would be innovative and advanced. Boyle explains, "The Oregon Lottery provides an important revenue stream for our state, funding a variety of key services from education to state parks to job creation. In order to preserve this revenue stream, the lottery is modernizing to serve new players while still promoting responsible gaming."
Oregon Lottery spokesperson Matt Shelby adds, "We believe informed players make more responsible choices about their play. While not required, players may also establish a loss limit. If a player determines they can't responsibly have access to Scoreboard, we offer timeouts and self-exclusion. Pop-up and email messages [will be] sent to high-risk players" and "players deemed high-risk will not receive marketing messages."
Not everyone is on board, of course, with some believing that the large cap is irresponsible. However, individuals have to be responsible for their own actions and society can only do so much to save someone from themselves.