Oregon introduced sports gambling this past August when the state became the 12th in the U.S. to launch legal sportsbooks. The Chinook Winds Casino was chomping at the bit as soon as Oregon greenlighted the activity and became the first in the state to offer sports wagers. It is about to get some competition, though, and is going to find itself looking at a platform that is easier to use and more widely available. The Oregon Lottery is preparing to launch a mobile sportsbook, and it could be ready within the next week.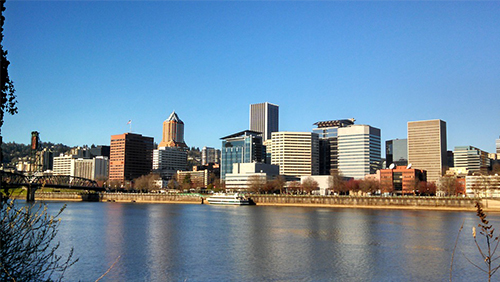 Scoreboard is a sports gambling app that will be run and managed by the Oregon Lottery and which will allow wagers on professional sports, baseball, basketball, soccer, NASCAR and golf. It has been running tests of the platform and, so far, everything has checked out. John Canzano, a reporter with The Oregonian, said in a tweet that the Lottery will have its app ready for use no later than October 7, adding that the final step is to work out payment options with banking partners before it can officially introduce the app.
Oregon Lottery has finished testing its sports wagering product and is waiting on final approval from banking partners (MC, Visa, etc.) before official launch.

New target to be live is Oct. 7 I'm told.

— John Canzano (@johncanzanobft) September 26, 2019
The plan, as has been the case in many states, was to have the app ready before the start of the NFL season at the beginning of September. However, since the Oregon Lottery has never tackled sports gambling before, at least not at this level, there were unknowns that arose during development that ultimately led to delays. One month of football wagers may be lost, but there are still plenty of options available, especially when the playoffs and the Super Bowl come around.
Oregon has legally had the ability to offer sports gambling for some time and the Lottery previously offered a game called Sports Action for parlay bets on NFL games. However, that app was pulled in 2007 when the state let its sports gambling industry die.
Different states have approached sports gambling in different ways, and Oregon is one of a few that has decided college-level sports don't need to be included in the activity. This may seem counter-intuitive to most gamblers, but the state feels that college sports are nothing more than extracurricular activities that don't coexist well with gambling. However, it also means that the state is going to miss out on a certain amount of potential revenue, as gamblers will look elsewhere to place their bets.