Having earned $7.6 million in live tournament winnings over the years, British player Talal Shakerchi leads the final nine players into the final table of the WCOOP (World Championship of Online Poker) Main Event.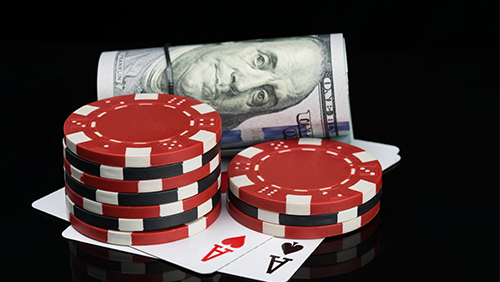 Having already won a SCOOP (Spring Championship of Online Poker) Main Event in 2016 for a little over $1,468,000, Shakerchi has a chance to make history and become the only player ever to win both SCOOP and WCOOP Main Events.
Shakerchi is a fascinating figure who remains something of an enigma to many. A highly successful investment manager, the 55-year-old has cashed for millions live, but under his pseudonym of 'raidalot' has also been a powerhouse of the online scene for many years.
Often found in super high roller fields, frequently leading early in such tournaments, Shakerchi commands respect among the very best in the game.
It's not only high roller events that Shakerchi stars in, as this hand from the 2014 EPT Grand Final shows:
Being a powerful CEO has never held Shakerchi back from the serious business of poker at an elite level, and he has proven his chops in some of the toughest fields ever assembled. None of them have terrified him. None of them have stopped him succeeding. Just last year, he finished fourth in the Super High Roller Bowl, winning over $1.1 million. He's already made two big final tables in 2019 at the live felt, winning just under a million dollars.
While many players come and go, especially in high roller fields, it would seem – players invest in another career or fancy a change of life – Shakerchi has already achieved his business goals. His poker power is that he's under no pressure to succeed. He plays a free and hard-to-pin-down game, not unlike Cary Katz, though we haven't seen Shakerchi quite as often in recent months, such as at the British Poker Open and Super High Roller Bowl in London.
If Shakerchi can see out the final table, then $1,665,962 will be his – providing no final table deal happens. If the mild-mannered businessman whose real business is often winning big in elite poker events can see it out and claim victory then maybe, just maybe, Talal Shakerchi will finally receive the recognition his poker game deserves.