On September 23, AGTech Holdings Limited announced that they had won the bidding to provide sports lottery terminals in two Chinese provinces, Jiangsu and Heilongjiang. The deal calls for AGTech to provide the terminals and supplies to the sports lottery administration center in both provinces.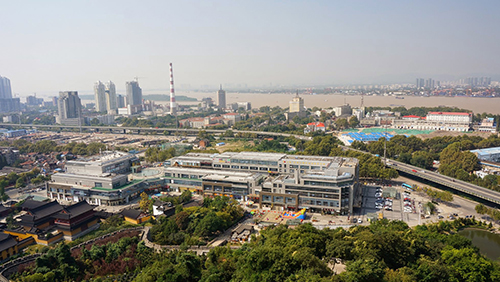 This should greatly increase the company's position as the leading provider of hardware to China's sports lottery marketing agencies. To this point they had already secured six hardware offers to supply these lottery terminals in Chinese provinces. The other six locations include Tianjin, Hainan, Guangxi, Guizhou, Anhui, and Beijing.
The combined deals now give AGTech more than 50% of the total lottery hardware terminals that are used by the China sports lottery. There are 18 other provinces in China, but no word has been provided as to whether the company is seeking to expand its operations into those provinces as well.
In a statement, AGTech chairman and CEO John Sun shared his excitement about the new deals:
 "So far, AGTech GOT has already won many tenders in various provinces, municipalities and autonomous regions across China, further reaffirming our hardware division's continued dedication to and leading position in China's lottery industry. AGTech will continue to enhance product innovation, ensure safety and R&D compliance, and contribute to the overall healthy development of China's lottery market."
AGTech is an integrated technology and services company that has focused much of its resources on the development of lottery and mobile games and entertainment. Their primary marketing strategy has been focused on China, as they have quickly established themselves as the leading provider of lottery hardware in the Asian nation.
While the company also provides games and entertainment, it has been the lottery – including hardware, systems, and games as well as distribution and expertise – that has helped to raise their revenue significantly.
AGTech had already partnered with Jiangsu in 2017, providing promotions, research and development, and marketing to entice users to start playing lottery games. This plan appears to have been quite successful, as the province has now come back to fully partner in providing the hardware machinery.
China is not the only Asian nation where they have established a strong presence and the lottery has not been there the only area where they have earned significant revenues. In 2017 they partnered with the Paytm Group in India on a mobile game project. AGTech provided the games and platform while Paytm Holding offered the payment platform for users.