After four years immersed in the poker industry, popular Twitch streamer and former Canadian Big Brother winner Kevin Martin is hanging up his microphone, as he revealed in a passionate yet polished video on Twitter this week.
It's been an amazing ride!

The journey as a Twitch poker streamer is over. pic.twitter.com/MIA1Jtv2t3

— Kevin Martin (@KevinRobMartin) September 5, 2019
Martin may come across as being Typical of the modern poker age; a young man blessed with immense skill who has made a fortune playing the game online. But Martin is not only a poker player. He was already a big name before the greatest card game in the world captured his interest.
Martin shot to fame when he won the Canadian Big Brother programme back in Season 5, having already made it to Week 7 in the third season of the popular reality show. Second time around, Martin won the show for $100,000, but by that point in 2015, he'd already embarked upon the challenge of becoming a successful poker streamer on popular online sharing platform Twitch.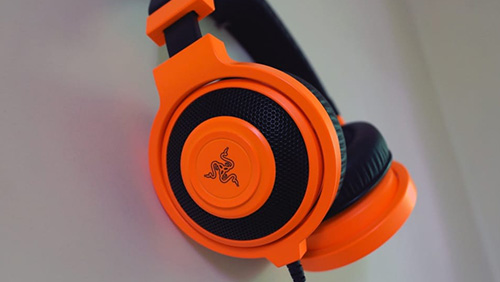 With a highly dedicated fan-base, Martin was always going to be popular, and is as engaging on Twitch as he was in the Big Brother house. But he deserves huge credit for achieving his dream in poker within a four-year time frame of the toughest period in poker history to become successful.
With sponsorship offers flooding in since his first appearance on the Twitch, Martin quickly became part of the Run It Up team with Jason Somerville. The biggest poker brands followed, with PokerStars adding Martin to their online roster shortly after. With over 83,000 followers on Twitch alone, Martin was a hit.
In February of this year, Martin announced that he'd left PokerStars and in May, the reason for that departure became clear when he was announced as partypoker Online's latest acquisition.
With over 40,000 subscribers on YouTube and 36,000 followers on Twitter, the young poker player and engaging TV personality could hardly have been a better pick from a partypoker stable who have been signing everyone recently, including former PokerStars icon, Bertrand Grospellier. However, this announcement of his retirement comes as a shock to many of his fans as well as industry insiders.
Here is Martin's statement:
"The journey as a Twitch poker streamer is over. Why am I retiring? I think I accomplished the goal. What I wanted to do on the platform I have accomplished. Number one, I wanted to become a winning player. I never became a super sick online crusher or anything, but we did become a winning player. Number two, I wanted to entertain people and that void in my life has been filled as well. I am really enjoying some other things and I think I am going to take my career in a different way. I started in 2015, I probably had about $8,000 to my name and no idea how to play cards at all and we showcased the journey. I'm hanging it up, I'm done. I'm resigning from Team partypoker, I wish those guys the best. The journey is over. I'll be around. I'll still play poker still a ton, a little more recreationally and I'll be around on some Twitch streams once in a while. But for me as a content creator, the journey is finished."
With over $300,000 in live tournament results and much more success online, Kevin Martin will certainly be missed by both his huge Twitch following and partypoker for sure. But with his appealing nature, easy charm and consistent ability to entertain whether locked in a house on camera or playing poker for fans to engage with, one thing is for sure – Kevin Martin will be back on our screens in some capacity very soon, and he's likely to be successful at whatever that pursuit might be.