partypoker continues to build its impressive roster of talent in the online poker live streaming space with the addition of the former Big Brother Canada winner, and PokerStars Ambassador, Kevin Martin.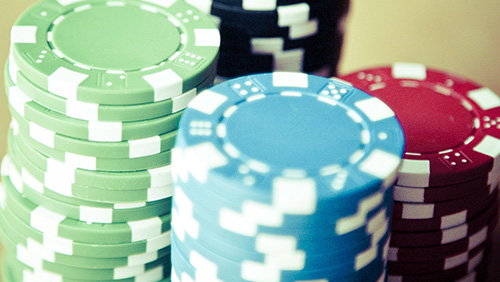 Show someone an image of a young girl called Amber, dying of starvation in the blazing African heat, and you're more likely to donate to her cause than if you saw a picture of her starving family, and it's even more remote if you consider helping Africans as a whole.
I wonder if Philipp Gruissem has used his philanthropic knowledge to drive the partypoker marketing machine?
Kevin Martin is the newest member of partypoker Team Online, and that means more than 80,000 people will tune in, hamburgers and coke in hand, to watch Martin competing on a poker table decorated with the partypoker logo.
People buy 'wants' not 'needs'.
Nobody needs to play poker, but 80,000+ people want to watch Kevin Martin playing poker. The reasons are not tied up in the dark matter. They'll find him funny, entertaining, and inspirational.
People buy things because it says something about them. People buy stories. Kevin Martin's story is that partypoker is a better company to work for than PokerStars, and the sense of meaning and connection he shares with his tribe means they will now begin thinking alike.
Martin isn't the only tribal leader within a tribe of tribes.
Since Rob Yong declared his intention to built the par excellence of poker streaming teams, Martin is the sixth player to join from Canada (Matt & Jaime Staples, Patrick Tardif, Travis Darroch and Ryan Schoonbaert), and the third high profile addition from PokerStars (Jaime Staples & Jeff Gross).
The move, coupled with Martin's poker birth date of 'sometime in 2014′ demonstrates you don't have to wait for someone in a grassy knoll to assassinate a sponsored pro before you get your chance. The dream is alive. Start with ten, and build from there.
You can join the former Big Brother Canada winner's tribe by watching him on his Twitch Channel where he will play under the not so pseudonym-pseudonym, 'KevinMartin' (unless the new May regs force him to change it!)
PokerStars isn't the only online poker room that the partypoker Presidents have pillaged of talent after Alan "hotted89" Widmann joined from Unibet. Three other beetles in this beautiful belly of brilliance include Hristivoje "ALLinPav" Pavlovic, Courtney "courtiebee" Gee and Monika "HeyMonia" Zukowicz.
partypoker has also promised to live stream high stakes action, provide unique content from Fedor Holz, Ludovic Geilich and Patrick Leonard, and have teamed up with streaming entities The Thirst Lounge and No-Limit Gaming (NLG).​
Comments