Employees at the SkyCity Casino in Auckland, New Zealand aren't happy. They have become more and more disgruntled over working conditions and are showing their disappointment the only way they can – by walking off the job. For the past two weeks, a steady increase of workers is protesting SkyCity's lack of employee support and the casino is finding itself in the headlines for all the wrong reasons. With the continued exodus, SkyCity is making history as the focal point of what has been described as the biggest migrant workers strike in New Zealand's history.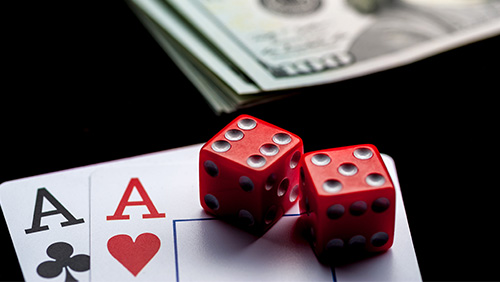 Workers are upset for a variety of reasons, including the conditions they have to live with when working on weekends and overnight. According to New Zealand news outlet Newshub, there have been reports that as many as 900 employees have refused to work night shifts, putting SkyCity in an extremely volatile position. The casino has apparently ignored requests to better accommodate employees on those shifts and isn't willing to appease those that help keep the venue's doors open.
The Unite Union, which has been trying to defend the employees, is frustrated with SkyCity's response. The organization has been pushing for certain incentives, including higher pay for the weekend and night shifts, but SkyCity brass isn't willing to concede. Gerard Hehir, the national secretary of Unite Union, asserts, "[SkyCity] simply had no offer at all for increasing rates at weekends and nights. We signalled clearly that this was the issue we needed to negotiate on and have repeatedly offered since then to discuss different options – with no movement at all from SkyCity.
"The only offer was to discuss rosters – but we have been doing that for two years already, and it simply cannot solve the problem on its own. Higher rates for weekends and nights work. They work in for many large 24/7 workplaces in New Zealand and they work for SkyCity itself in their Australian casino."
SkyCity has apparently tried to make an offer. It said last week that it had suggested a pay raise that would vary from 6% to 25% over the next two years, but this wasn't good enough. The workers want an added incentive for the weekend and night shifts and 94% of the employees in the union rejected the offer.
To fill the voids, SkyCity has reportedly begun using interim and part-time employees, a move the union says can't be maintained. A spokesperson for Unite Union, Joe Carolan, explains, "Sooner or later all of the casuals and part-timers that they'll try to roster on will get tired."
In many industries across the globe, weekend and night employment is offset by an extra bonus in the paycheck. With the $92.59 million in profit the casino made last year, it should have a little bit of flexibility to offer incentives to its employees.
Comments