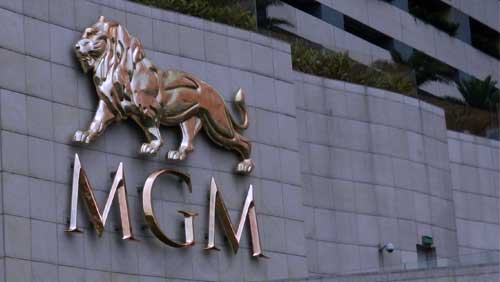 MGM Resorts International may not be as prepared to fulfill the goals of its "MGM 2020" plan as CEO Jim Murren expects. This is what analysts with the Sanford C. Bernstein brokerage believe, anyway, as they are not optimistic that MGM can raise its EBITDA (earnings before interest, taxes, depreciation and amortization) as much as Murren wants.
Bernstein analysts point out that there are many factors that are going to be obstacles to the EBITDA goals. Among these are operations in Macau, which isn't seeing the growth the gambling industry would have liked. MGM has put a lot of faith in its MGM Cotai and improved business, but Bernstein believes that it will underperform based on the current Macau environment, resulting in MGM's restructuring goals, which the brokerage calls "too ambitious," from being fulfilled.
Analysts Vitaly Umansky, Kelsey Zhu and Eunice Lee explain in their note, "The company's goals of achieving US$3.6 billion to US$3.9 billion of adjusted EBITDA and US$3.50 per share in consolidated free cash flow in 2020 still seem too ambitious to us." They add that MGM China, the MGM arm that controls its Macau operations, will see about $315 million in adjusted EBITDA from the MGM Cotai next year. This would amount to a 17.5% increase over this year's anticipated results ($267.73 million).
MGM Cotai hasn't become the money-making machine yet that it eventually could be. This is due to a general slowdown in Macau that has impacted the entire local gambling market, but most analysts expect things to turn around soon. In spite of Cotai's weak performance, MGM China is still seen as a driving force behind Macau's gambling revenue growth.
This isn't to say that MGM Resorts won't see positive growth. The analysts predict that the company will see EBITDA next year of around $3.47 billion and consolidated free cash flow of right at $3.11, which is line with what other industry analysts have forecast. Bernstein adds that the company will most likely reduce its leverage in 2020 to about 3.7 times, which meshes with what MGM has already established as the goal.
MGM hopes that it will be able to score one of the first three gaming licenses in Japan when that country officially launches the bidding process. It still has its eyes set on Osaka and the recent announcement that Las Vegas Sands is no longer considering the city could give it a substantial boost.
Comments