It isn't uncommon for large construction projects to meet with delays. It happens so often, in fact, that once a deadline is given, it should be the norm to tack on an additional six months automatically. Galaxy Entertainment has been working on Phase 3 of the casino operator's Galaxy Macau venue for some time and the initial completion deadline for the phase had already been pushed back once when it was moved to mid-2020. Now, however, it looks like it won't be ready until at least the end of next year.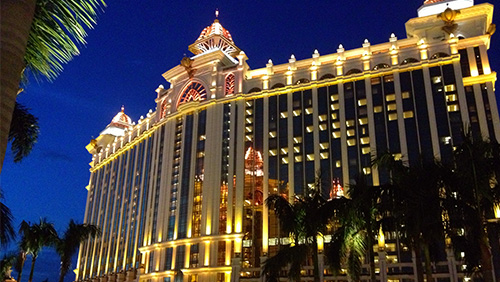 Galaxy made the announcement while on a conference call with investment analysts earlier this week. That call centered on the company's financial performance for the second quarter, but it gave Galaxy executives an opportunity to update analysts on other happenings at the company, as well. That update included mention of the 16,000-seat arena and the new MICE (meetings, incentives, conferences and exhibitions) center, which won't be ready before the end of next year or sometime in 2021. A new hotel tower that will offer 1,500 rooms won't be ready until the first quarter of 2021.
Galaxy Macau's Phase 4 is already in its initial stages and is expected to provide non-gaming amenities, including the addition of around 3,000 hotel rooms. Most of the piling work has been completed and the construction should be done sometime in 2022, not in 2021 as had been previously announced.
The good news is that the cost of the construction for both phases hasn't changed, according to Sanford Bernstein analysts. That budget has a window of $5.73 billion to $6.37 billion, and it's money well-spent. The analysts added in a note about Galaxy Entertainment's performance, "We expect the opening of Galaxy Macau Phases 3 and 4 to be a positive catalyst for Galaxy Entertainment's valuation."
Galaxy is also looking to breathe new life into its existing gambling operations at Galaxy Macau. It is refurbishing the gaming areas as part of a large, $190-million project that encompasses that facility, StarWorld Hotel and Broadway Macau. As a result, Galaxy Macau has had to temporarily shut down portions of the facility, causing Galaxy Macau's gaming capacity to drop "by 8 percent to 10 percent," according to the analysts.