The Wakayama prefecture in Japan is one of the many that are considering making a play for an integrated resort (IR) license in the country. It has tossed around the idea since the subject first made whispers in political circles and has always been high on the list of strong candidates. Wakayama is so confident in its ability to be an accepted destination that it has now announced that it won't introduce a request-for-concept (RFC) process when the national government finally launches the start of the bidding action.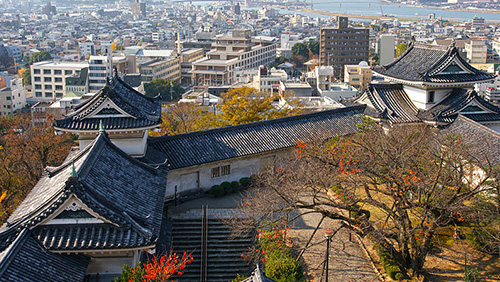 Wakayama officials told GGRAsia that the RFC won't be necessary. However, the prefecture will submit a request for proposal (RFP) as quickly as possible once the government gives the go-ahead for its IR basic policy, the guidelines that will determine where the resorts are expected to be located.
The basic policy is required in order to fulfill the objectives of the IR legislation that was approved a year ago. That policy has been expected to be introduced previously, but was delayed for several reasons, including general elections a couple of months ago. According to the IR Implementation Act – the set of laws governing the IR space – the basic policy should be put into place within two years from the approval of the legislation.
The latest rumors on the basic policy suggest that it could be introduced sometime in March of next year, just a few months ahead of the two-year deadline. Only after it is announced can local governments in cities and prefectures across the country choose a gambling partner, or partners, and submit their IR proposals to regulators for consideration.
Wakayama representatives have already designated the spot where the IR would be built, the perfect location for such a venue, according to the local government. Marina City is an artificial island that has easy access from the Kansai International Airport and which already has a lot of tourist destinations, including the Koyasan World Heritage Site and the Shirahama Hot Springs. Adding a resort to the location would be a natural fit.
Wakayama's gubernatorial scene is managed by several pro-IR politicians, including Governor Yoshinobu Nisaka. He entered his fourth term late last year when he beat Masayoshi Hatanaka, a member of the Japanese Communist Party, in elections and has always been a supporter of having an IR come to the area. Now, it's simply a matter of waiting until the national government introduces the basic policy before he and the rest of the prefecture's leaders and representatives can put their plan into action.