Greek gaming operator Intralot must have the Midas touch. It managed to win a lucrative contract in Washington, D.C., to oversee the district's sports gambling industry—despite not having been forced to participate in a required competitive bidding process—and is now ready to secure another major contract. In another no-bid move, Intralot could be allowed to run Montana's sports gambling operations.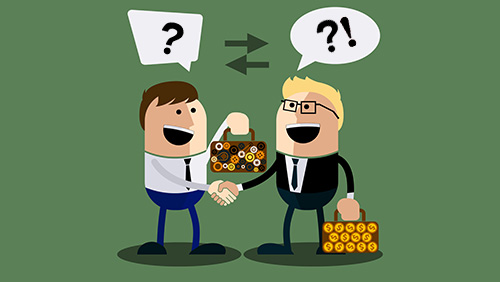 Intralot already runs the Montana lottery, just like it runs the D.C. lottery. Just like in D.C., gaming backers in Big Sky Country want to know why the company has been approved by the Montana Lottery Commission (MLC) to oversee sports wagers without the typically required competitive bidding process.
Montana legalized sports gambling this year and, in doing so, put the MLC in charge. At the same time, a bill that would have allowed other private vendors to offer sports gambling was vetoed by Montana's governor, Steve Bullock.
In a meeting with the MLC last Thursday, the gaming community wasn't shy about its concerns over the new arrangement with Intralot. Neil Peterson, representing the Gaming Industry Association of Montana, stated, "You're awarding a contract that's worth $4.5 to $6.1 million over the next four years, each year, to a company on a no-bid contract. I'm hearing rumblings from within the industry that should the commission go ahead and do a no-bid contract with Intralot that you could have some litigation over that."
Ronda Wiggers, who spoke for the Montana Coin Machine Operators Association, added, "These companies have more experience in the United States sports-betting market than Intralot does, and we feel that in order to obtain the best provider for Montana, the lottery needs to go through the full (bid) process."
The MLC doesn't seem to be prepared to back down. The issue still has to be put to a vote, but indications are that it will move forward. Responding in a somewhat elusive manner that sounds more like a parent brushing off a toddler's complaint, MLC Director Angela Wong said, "The current contract is in place and forward-looking and provides for sports wagering, and it's our intention to work with our current vendor. We're having legal review that again. We recognize that we are in the very early stages of our public process."