South Shore Holdings, developers of The 13 in Macau, is still battling to get the unlucky-numbered property shaped the way it wants. It has already resorted to selling some of its assets to try to raise capital, but that didn't go far enough. As it struggles to figure out how to proceed, South Shore has issued a statement to shareholders that its losses for the most recent fiscal year will most be much greater than they were a year earlier.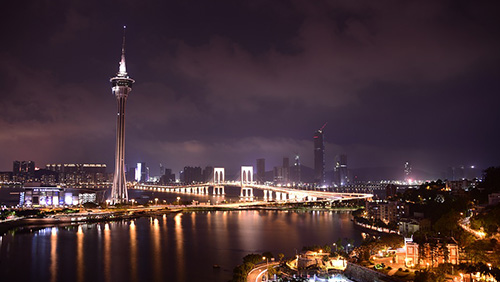 In a note to the Hong Kong Stock Exchange on Tuesday, South Shore said, "The company expects to make an impairment of approximately HKD4.7 billion [around $601.69 million] on the carrying amount of assets under the hotel segment in its financial statements for the year." That year ended on March 31 and the impairment comes, according to the company, via non-cash accounting calculations and won't impact cash flows. However, it will "significantly increase the loss of the group for the year."
The final adjustments to South Shore's numbers are being made by its auditors. Once complete, the company will release the figures so shareholders can see exactly where the company stands. Since July 2, South Shore has had its trading suspended and there is no indication as to when this might change.
For the first half of the previous fiscal year, South Shore reported a net loss of just over $56.62 million. That was grotesquely higher than the $2.94 million loss it reported for the first half a year earlier. It asserted that the losses came from depreciation and amortization charges, financing costs and expenses at the hotel.
South Shore really wants to put a casino at The 13, as it believes that this will help it recover some of its lost revenue. However, in order to do so, it would need to be able to borrow the gaming license of one of the six approved operators in Macau. To date, there is no indication that a deal is being worked on and the Macau government has stated that it has not received any request by the company related to a casino on the property.