About a week ago, the Dragonara Casino on the Mediterranean island nation of Malta was given a rather substantial extension to its operating concession. Regulators gave Dragonara Gaming Ltd. (DGL) a 64-year extension, an unprecedented number in virtually any jurisdiction. Not surprisingly, the deal has now come under fire and, according to Malta Today, rival casinos are livid and ready to take legal action over the extension.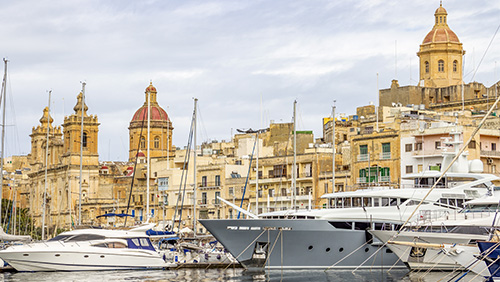 The deal is reportedly in violation of state law, even though it was approved by both sides of the House. The concession extension was never presented to Malta's Cabinet and questions have been raised over how it could have been approved. The casino is owned by Casma, Ltd., a government-owned company, with Dragonara having been given operating rights. The chairman of Casma, Edward Gatt, resigned just ahead of the signing of the concession.
Casino operators on Malta are furious and want to know how an extension could be granted without a competitive bidding process. The original concession had been granted for 10 years, running 2010 to 2019, and, asserted the operators, should not have been renewed without a proper bidding process.
Instead, DGL was given the extension to coincide with the remaining time on the lease of the land where the casino sits. Casma issued the extension without discussing terms and conditions with Parliament, who unanimously approved the deal. Deputy Prime Minister Chris Fearne agreed.
Gatt has said that his exit from Casma had nothing to do with an effort to avoid any backlash over the concession. Instead, he claims, it came down to scheduling. Gatt explains, "The contract required the board to meet more often than it used to and it was becoming too much given my private workload as a lawyer. I was missing meetings and so I decided to resign and make way for somebody else."
One casino operator ready to take legal action told Malta Today, "There is no doubt at law, that the concession had to go out for a public expression of interest after the expiry of the 10-year period. Nothing in the rules governing concessions exempts MIMCOL [Malta Investment Management Company Limited] and Casma from adhering to public procurement regulations. There is no doubt that this was no simple extension of the concession. At a concession of 64 years, it would have been attractive enough for the entire entertainment industry to bid for it. There is no doubt this was illegal, at both national and European level."
Lawmakers should have paid closer attention to the fine print in the concession extension paperwork. Under the original terms of the 10-year contract, DGL was paying €1.2 million ($1.3 million) a year in annual rent—for the first 15 years of the new arrangement it will only have to pay around $560,500 a year. The annual payments will increase after that; however, DGL is still looking at a savings of around $15 million over the life of the contract.
Comments