The ongoing U.S.-China trade war has not been kind to Macau. While tourism has continued to climb and the city has more people in it at any given time than ever, a lack of credit for Chinese VIPs has kept them at home, and that has hurt gross gaming revenue (GGR) overall.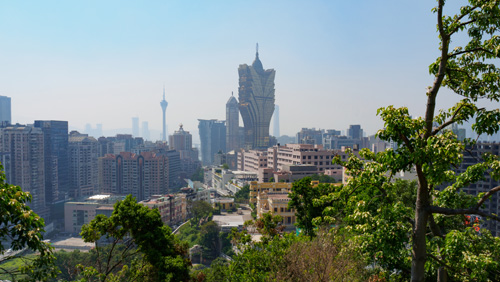 Despite the whole situation, as originally reported by GGRAsia, analytical firm Sanford C. Bernstein doesn't think American based operators will face any serious repercussions for the overall trade war.
It's previously been speculated that the U.S. concessionaires, Wynn, Sands and MGM, would possibly not have their licenses renewed when they expire in 2022. Analysts Vitaly Umansky, Eunice Lee and Kelsey Zhu don't think that will be the case though:
"While we acknowledge the souring U.S.-China relationship heightens this risk, we view the scenario where one or more of the U.S. casino operators loses their gaming concession to be remote, unless the relationship sours significantly further into a Cold War environment."
The group believes that all six concessionaires will have their licenses renewed in 2022, but with perhaps additional costs imposed on them if the trade war continues. This echoes comments Vitaly Umansky made when he attended the ASEAN Gaming Summit 2019, where he stated that he expects additional licenses to local operators to be issued as well.
This goes contrary to the sentiments that Steve Vickers & Associates made in 2018, when they theorized that the U.S. operators might face backlash for the trade war. They repeated this suggestion in early 2019 when they suggested Macau might end the American licenses specifically to gain more favor with Mainland China.
That doesn't seem to be the case at all though. While U.S. President Donald Trump often gives the appearance of an unhinged madman, Chinese President Xi Jinping is much more cold and calculating. American casino operators are bringing in good money, and it would take time and investment to replace them should they be forced out of Macau. Xi is probably not a fan of that idea, and likely not pushing Macau to make any drastic changes while things are still under control.
Comments