Before it even opened its doors, Wynn Resorts multibillion-dollar Encore Boston Harbor in Massachusetts was already being offered for purchase. Perhaps it was a fit of animosity over the decision by the Massachusetts Gaming Commission to fine Wynn and CEO Matt Maddox a combined $36 million for not taking better care of the company's founder and former CEO, Steve Wynn. Whatever the reason, Maddox finally came around and took Encore out of the classified ads section of newspapers, announcing that it was no longer available for purchase. To at least a few industry analysts, this was very welcome news.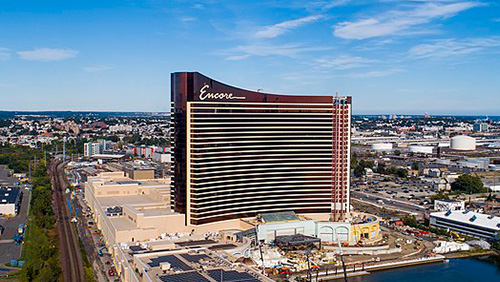 Vitaly Umansky, Eunice Lee and Kelsey Zhu, analysts with brokerage Sanford C. Bernstein, penned a letter to Maddox this week in which they asserted that they had been dismayed by the recent talks of the property possibly being sold to MGM Resorts International. They added, "While the discussions were quickly terminated, the news of such discussions even occurring so close to opening were disheartening."
The analysts further stated, "[Maddox's] recent comments about no longer looking to sell is a welcome initiative. We see the potential of Encore Boston being a key growth driver and diversification component for Wynn Resorts."
Bernstein's trio of industry experts believes that Encore could be a major driver of success for Wynn, possibly resulting in the venue performing better than many other properties along the East Coast. As such, Encore is "too big to ignore" and holding onto the property will give investors more confidence in the Wynn organization.
The analysts added, "By 2020, over 41 percent of Wynn Resorts' EBITDA (adjusted for minority interest) would be derived from U.S. properties, amongst which, 16 percent of the total should be derived from Encore Boston… Boston is too big to be ignored; and Wynn Resorts may finally be perceived as more than a 'high beta China macro' trade."
Encore Boston Harbor started as Wynn Boston Harbor before the company became embroiled in a major sexual misconduct scandal involving Steve Wynn. As the casino operator has worked to reconstruct its image in the wake of the scandal, it has seen a major shakeup of the board and changed the name in an effort to put a little more distance between the property and Steve Wynn.