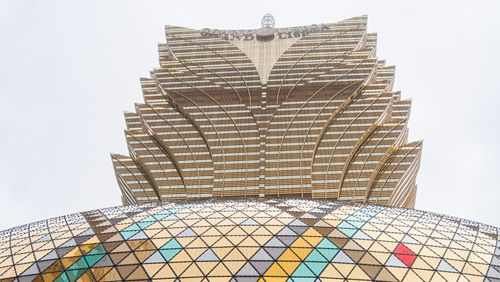 The Lisboeta Macau project looks like it might end up having a bit of a casino in it. Ambrose So Shu Fai, CEO of SJM Holdings Ltd, has admitted it's possible his operation is working with the still under-construction project on the feasibility of putting a gambling presence in the building, GGRAsia reports.
If it does end up having a casino, it won't be promoted by SJM though. They are considering extending their license to the property, making it a "satellite" casino, to be promoted by another group.
The Lisboeta Macau was announced in October 2018 by the son of SJM's founder, Arnaldo Ho Yau Heng. The $639 million property is located not too far from the Grand Lisboa Palace and will be a four-star resort and is expected to open in 2020.
Before it can get a casino, there's still some work to be done. "It needs to have government approvals and so on," the CEO noted. When asked if SJM would supply gaming tables to the new property if those approvals were given, So explained that none of SJM's operations would supply tables, but should they have a few to move around from other satellite casinos, they could consider moving them into the Lisboeta.
SJM has plenty of satellite casinos to choose from, should they want to move a few tables around. Of the six licensed operators in Macau, SJM has the most satellite deals with 16 scattered throughout the administrative region.
So also commented on the still under construction Grand Lisboa Palace, which they expect to complete construction on this year. While the company previously noted that it wasn't happy with the number of tables at the casino, wanting as many as 500 more in the future, he admitted that when they apply for more tables at the end of construction, he only expects in the region of 100 more.
That shouldn't be too much of a problem though, he emphasized: "We have the flexibility of moving some other tables from our existing operations [to Grand Lisboa Palace], to make up for what is necessary."
Comments