The global gambling market is seeing a lot of variation in performance, with some entities reporting flat-lined revenue, others seeing drops and a few being able to improve on last year's performance. One entity, however, has apparently drawn considerable favor with an industry analyst, who expects its investors to enjoy substantial dividend growth in the years to come. Las Vegas Sands, which has the largest market cap among all the US casinos operators, could continue to see improved performance.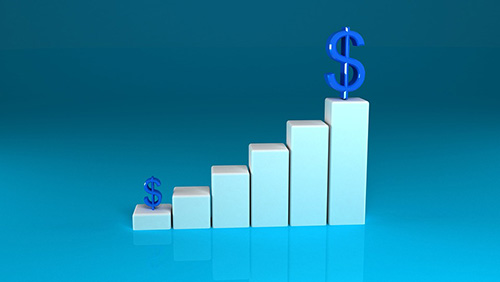 Sands has already paid out a special dividend of $2.75 per share this year on top of the $0.25 per share it began offering each quarter in 2012. The company now gives investors a quarterly dividend of $0.77 per share, or $3.08 annually. Investors are receiving dividends that have tripled since that 2012 $0.25 offering.
If that increase weren't already enough, Dan Wasiolek from Morningstar Equity expects even better growth. He explains in a note released this week, "We project the company to more than double its dividend to over $7.00 per share in 2028, supported by its industry-leading balance sheet and regulatory intangible assets advantage."
Sands, which operates the Venetian and Palazzo in Las Vegas, among others, is outperforming its rivals. Since the 2012 dividend payment began, it has not had to cut or suspend the payout, while companies such as Wynn Resorts and MGM Resorts have, at times, had to tighten up their belts. Wynn cut its dividend from $1.50 to $0.50 in 2015 and MGM, which didn't begin offering a dividend until 2017, only pays $0.13 – considerably lower than what Sands is offering.
In addition to the difference in dividend payouts, there is also a vast distinction in stock performance. Wynn and MGM yield 2.66% and 2.03%, respectively, but Sands commands a yield of 5.54%. Add to this a manageable debt of $11.9 billion (about $3 billion less than what MGM has in liabilities), and Wasiolek asserts that Sands is not highly leveraged. He adds, "In our view, Sands' dividend growth potential is buoyed by its low 1.4 times 2018 leverage and solid interest coverage ratio that ended last year at over 8 times."
The casino operator is also behind international venues like the Marina Bay Sands in Singapore and the Sands Cotai in Macau. These overseas operations are what is really driving the company's success, according to virtually all Wall Street analysts, and Wasiolek states, Sands' dividend outlook is reinforced by its leading gaming share in Macau and Singapore, where demand far outstrips the limited number of gaming licenses awarded by the government… In our opinion, this leading presence will in turn allow Sands to win one of only two projected urban licenses in the large Japanese gaming market around 2025."