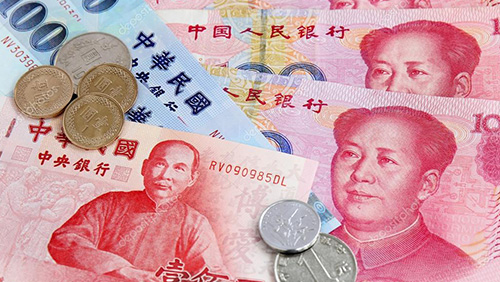 Macau's government is looking to diversify the gambling mecca to attract visitors from other, non-gaming segments. In an effort to continue with that plan, it is reportedly considering launching a stock market based on the Chinese yuan, a move that it asserts will align the city with mainland China's plans for the Greater Bay Area, which includes Macau, Hong Kong, Shenzhen and several other cities in the region. The proposed exchange is only in its initial stages, with feasibility studies being conducted ahead of any potential implementation.
According to a statement by the Monetary Authority of Macau to Reuters, the entity is pursuing the possibility of launching securities and stock markets that could "leverage Macau's advantage to serve the country's need" more than those already established in Shenzhen and Hong Kong. It added, "Macau has a very strong position in promoting itself as the financial service platform between the Mainland and Portuguese-speaking countries and the mentioned feasibility studies will be conducted under this context and advantages."
Macau is the world's largest casino hub, grossing $38 billion in gaming revenue last year. The industry provides more than 80% of the city's overall budget, but Macau executives, as well as China's government, want to expand and attract other tourist markets not currently emphasized in the region.
If the exchange plan were to move forward, it would include an array of financial products and services, as well as a green finance platform and a securities market. Macau has already begun to offer yuan clearing and financial leasing, but the volumes and level of service seen in the city are significantly lower than what is found in Hong Kong. The Chongwa (Macau) Financial Asset Exchange (MOX) was established last year to offer bond trading – only three bond issuances have been listed to date.
The idea isn't necessarily to compete with Hong Kong but, rather, to work in tandem with the city. The CEO of Banco Nacional Ultramarino (BNU), Carlos Alvares, explains that the city "will be complementary to Hong Kong, because our focus is mainly on Portuguese-speaking countries." BNU is preparing to roll out a new business line this June that offers leasing solutions.
The idea of a Macau exchange has been received with a certain amount of skepticism by some individuals. According to a statement provided by an anonymous source to Reuters, any plans to develop financial markets in Macau are nothing more than "gimmicks" because the city doesn't have the infrastructure to support them. Of course, what the source may not comprehend is that Hong Kong, New York and London, at one point, didn't have the infrastructure, either.
Comments