After Sweden revamped its gambling industry at the beginning of the year, the Scandinavian country made sure it gave its citizens an easy way to opt out of the activity if they felt they were getting in too deep. The measures seem to be paying off, as the country indicates that it has now seen 35,000 people register for the self-exclusion program. This, however, despite certain issues reported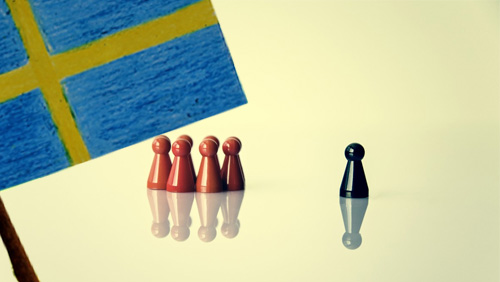 by those who have tried to use the self-exclusion option.
After Sweden changed its gambling structure this past January, all companies wishing to operate in the country had to apply for a license with Spelinspektionen, the Swedish gaming authority. All of those approved had to ensure adherence to the names on the Spelpause.se self-exclusion registry in order to avoid being penalized or having their license revoked.
Spelpaus.se gives Swedes an easy method to take a step back from gambling, either permanently or for a designated amount of time. It is meant to help prevent gambling addiction and the registry has to be incorporated into the operations of all gaming entities in order to prevent those individuals from being able to access gambling products.
Soon after the system went live, there were numerous complaints from individuals who asserted that they were still able to access gaming sites, even though they had successfully entered their personal details into the database. As Spelinspektionen investigated the issue, it determined that many operators had not correctly established a "functioning connection" with the database and began issuing warnings and fines to the operators.
Genesis Global Limited, which owns the Vegas Hero, Casino Joy and Sloty brands, was given a fine of $430,000, the biggest to date. Karamba saw its owners, AG Communications Ltd., slapped with a fine of $321,000 and Paf Consulting Corporation had to shell out $11,000 to answer for its dereliction of duty.
According to a report released recently by Folkhälsomyndigheten, the Swedish Public Health Agency (SPHA), the number of problem gamblers in the country has dropped. However, it also pointed out that the number of individuals with serious gambling problems has increased. Also, the agency showed that, of the 45,000 people with gambling issues, 64% were women. This was, according to the SPHA, a direct result of increased online gambling in the country.
Comments