The trade war between the U.S. and China looks to be ratcheting up even further, with tariffs increasing, negotiations souring, and the markets reacting badly. The effects of the trade war will be vast, but may affect the fortunes of Chinese VIP gamblers more than most, raising concerns about Macau's forecast.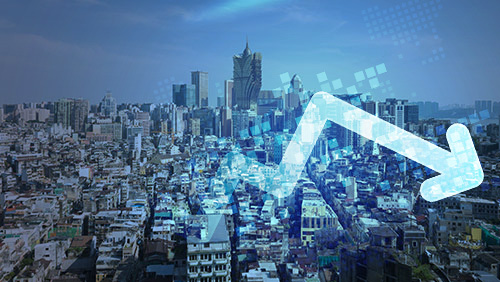 Luiz Lam, the director of the Association of Gaming and Entertainment Promoters, told GGRAsia that he expects Chinese VIPs to increasingly stay at home for the rest of the year, possibly only returning around the Chinese New Year in 2020. "In these coming months, I will even find it acceptable if the VIP GGR [gross gaming revenue] only falls by low single-digits," he told the outlet.
"Even if a gambler still comes here to play now, we will question if he has enough money to pay back," he said, reflecting the difficulty that Chinese VIP, many of whom are manufacturers, are having with their lines of credit.
Analysts at Morgan Stanley agree with that sentiment. Although Macau has recovered slightly as a result of Labour Day, it simply won't last. "Unfortunately none of the operators or junkets is showing confidence that VIP trends or demand are organically improving, despite investors' hopes and positive macro leading indicators," the firm wrote in a recent publication.
Ben Lee, managing partner at IGamiX Management & Consulting, firmly points to the trade war as the source of all these revenue declines, and warns that it could get worse. "Those manufacturers and exporters have been relocating their operations to those countries [in Indochina] and the SME [small and medium-sized enterprise] owners who have been providing the bulk of our premium mass will start to see their business tail off as a result," he predicted. "The continuing contraction in jobs will in turn impact our grind mass albeit delayed,"
That may help regions like Cambodia or Vietnam in the long run, if economies globally can sustain the trade war, but Macau looks like it will continue to suffer until China and the U.S. can come to some kind of agreement.
Comments