A round-up of the best bits of the Asian Poker Tour stop in the Philippines and a reminder of what's to come.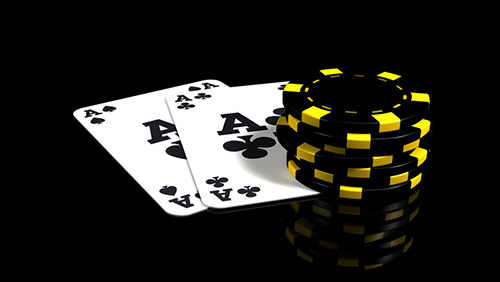 Poker in Asia doesn't need a wheelchair; it's doing rather well, thank you. Ok, there are a few pieces of paper that need 'I's' dotting and 't's' crossing, before hoping they end up beneath the quill of a poker-loving government official or two, but none of those issues is present in the Philippines.
April 24 – May 5 the Asian Poker Tour (APT) visited the archipelagic country. The Resorts World Manila, Pasay City, Philippines played host, and there were two events worthy of a finger-tap or two.
The PHP 55,000 (US$1,050) APT Philippines Main Event attracted 503-entrants, and Christopher Mateo took the title and $83,842 first prize. It was a raw final table except for the presence of a two-time World Poker Tour (WPT) Main Event Champion.
It seems Marvin Rettenmaier decided a trip around Asia was in order after the Aussie Millions ended. 'Mad' Marvin's seventh-place finish was his seventh ITM finish in Asian based tournaments since leaving Melbourne.
Mateo's victory was his ninth live tournament win, but nothing ever of this magnitude. He has now earned $250,668 in live tournament earnings.
Final table results
1. Christopher Mateo – $83,842
2. Lu Hao – $78,554
3. Vamerdino Magsakay – $45,161
4. Tianghong Su – $32,619
5. Seungmook Jung – $24,394
6. Keiichiro Sugimoto – $18,826
7. Marvin Rettenmaier – $14,950
8. Jessie Supnet – $12,180
Three other stars acting like End Boss Dictators in this one included the PokerStars Poker Player's Championship (PSPC) third-place finisher, Marc Rivera (12th), the World Series of Poker Circuit (WSOPC) gold ring winner, Tobias Peters (48th), and the man who once won four consecutive APT Player of the Year titles, Sam Razavi (51st).
Siyoung Lee wins The Championship Event
The other event worthy of note was the PHP 82,500 (US$1,600) APT Philippines Championship Event. Three hundred sixteen entrants gave it a go, and South Korea's Siyoung Lee beat the experienced Iori Yogo heads-up to claim the $102,076 first prize. The final table also included Gyeong Byeong Lee who recently finished sixth in the Aussie Millions Main Event. It was Lee's third live tournament score.
Final Table
1. Siyoung Lee – $102,076
2. Iori Yogo – $68,045
3. Ken Loong – $47,304
4. Byungwook Ahn – $34,166
5. Gyeong Byeong Lee – $25,550
6. Inaki Santos – $19,720
7. Rongshan Li – $15,661
8. Seongsu Kong – $12,758
Tobias Peters (17th), Chris Mateo (21st), and Marvin Rettenmaier (22nd) had another deep run in this one.
Next Stop: Seoul
The next event on the APT calendar is APT Korea, Seoul. The Paradise Casino, Grand Walkerhill, Seoul, South Korea plays host between May 29 to June 9, and you can find all the details you need right here.
Beyond that, here's what else you can expect.
APT Vietnam Ho Chi Minh 
July 3 – July 14
Pro Poker Club, Ho Chi Minh, Vietnam
APT Korea Incheon
Aug 2 – 13
Paradise City, Incheon, South Korea
APT Philippines II
Sep 11 to 22
Resorts World Manila, Pasay City, Philippines
APT Taiwan II
Oct 9 to 20
Chinese Texas Hold'em Poker Association, Taipei, Taiwan
APT Vietnam II
Nov 6 – 17
Pro Poker Club, Ho Chi Minh, Vietnam​