Two new sportsbooks are coming to New Jersey. According to company representatives, Bally's Atlantic City and Harrah's, both of which are Caesars Entertainment properties, are going to introduce permanent sports gambling facilities within the next couple of weeks, as cited by The Press of Atlantic City.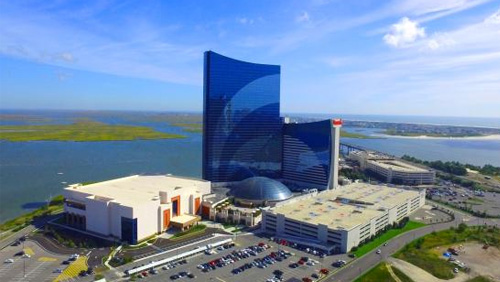 Both of the venues began offering temporary sportsbooks last summer while Caesars worked on the permanent facilities. Combined, they carry a price tag of $11 million and will bring Caesars in line with other Boardwalk casinos. Currently, it is the only operator on the Boardwalk without a permanent sports gambling venue.
Harrah's should open its sportsbook with two weeks, but there are doubts whether or not Bally's will have everything in place by June. Even Kevin Ortzman, the regional president for Caesars Atlantic City, is only "cautiously optimistic" that it can meet the deadline.
Ortzman indicates that Caesars doesn't want to rush into the game. There is some stiff competition for bettors in New Jersey and the company wants to make sure it does things right. Ortzman says that it is creating a "category-killer" in Atlantic City.
The Bally's sportsbook is expected to be the largest in South Jersey, according to Ortzman. It will cover 15,000 square feet and offer a LED screen measuring 98 feet long and 18 feet tall. It will reportedly be visible from up to 100 yards away.
There will also be five "fan caves" that will allow gamblers to take advantage of personalized game-viewing opportunities. The facility is going to install a self-serving, 16-tap beer wall and 100 leather recliners, as well.
Caesars has created a goal of becoming the millennials' casino company. It is working on a number of projects that are designed to capture this consumer segment, which is expected to be the largest in the U.S. within a few short years. Sportsbooks, according to Ortzman, are going to be an integral component of the "casino of the future," which is going to greatly incorporate social interaction.
The additional operations will also give Caesars added value. The company is currently seeking a new owner, subsequent to the positioning of Carl Icahn as its primary shareholder to guarantee a sale.
Comments