The schedule for the 2019/2020 World Series of Poker U.S. Circuit is out, and the main changes include the rollout of the Big Blind Ante at all tour stops, a 50% increase in payouts, and more.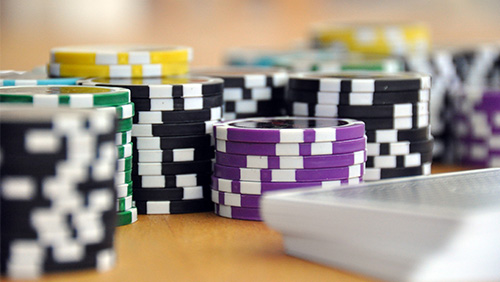 The wind lifts the Batman suit into the air, straining to remain a pegged prisoner on the clothesline. If it were a real bat and not a Batman suit, it would stir above a mound of Guano.
Guano is A-grade fertiliser.
If you want something to emerge from the earth, grander and more graceful than from whence it came, then bury it in Guano. And as the costume twirls like a pirate flag minus the skull and crossbones, I wonder how much Guano they needed to grow the World Series of Poker Circuit (WSOPC).
You have to be bat shit crazy not to recognise the recent growth of the WSOPC. Currently in its 15th year, with two stops remaining, the mammals who count the WSOPC beans till up 140,505 entrants, and $69,066,332 in prize money, both 15-year highs.
$1,700 buy-in Main Events have been creating significant six-figure sums for some time now. If you have a donkey tail and a pin and need to stick it somewhere, then a WSOPC series is a mighty fine place to start if you have ambitions to one day win a WSOP bracelet.
Today, from the temples of the Titans deciding on the best course of action for the WSOPC comes the 2019-20 schedule, and they promise that it will be bigger and better than anything that has come before.
Here are the main highlights:
After trialling the Big Blind Ante (BBA) throughout the 15th WSOPC Series, confirmation that it will become a permanent fixture from the 16th Series onwards will be as welcoming as a trampoline at a children's birthday party.
More people will earn a crust.
Currently, 10% of entrants finish 'in the money' (ITM), and that rises to 15% during the new campaign.
There are 35 U.S. stops, and the first event begins on July 17 (a day after the WSOP ends), with the final event taking place at Harrah's New Orleans on May 9, 2020.
All roads lead to the Global Casino Championships in Harrah's Cherokee, sometime in August 2020. The tried and tested qualification rules apply, as does the $1m in added prize money, and gold bracelet for the winner.
There some new stops.
• Harrah's Las Vegas – A new stop on the Las Vegas Strip will be held in its Convention Center Dec. 12-22
• Seminole Hard Rock Hotel & Casino Tampa – The first stop in Tampa, Florida for WSOP is Feb. 6-17
• Horseshoe Bossier City – Louisiana comes aboard in their new facility, February 27 to March 10, 2020.
And some old favourites return.
• Ameristar St. Charles — St. Louis, Missouri returns at a new host property for the first time since 2015, beginning August 29
• Horseshoe Baltimore – The Maryland/D.C. market returns October 3-14, 2019
The schedules are still under the knife, but we know there will be at least a dozen gold ring events at every stop culminating in a $1,700 buy-in Main Event. Host casinos are encouraged to squeeze Ladies and Seniors events into the schedules, and gold rings will be on tap for the winners, but not Global Casino Championship leaderboard points given the particularities of those events.
And there's excellent news if you are competing in these events, and want your parents to check in on how you are doing after your decision not to run Presidency to focus on a career as a live grinder – PokerNews is back on the payroll, and will provide live reporting for all Main Event and High Roller contests.
More bat shit comes our way in the coming months, when we learn the fate of the International WSOPC stops, which I am sure will continue to grow in line with the rest of the series. ​